Podcast Episode 183a: The Reunion Podcast
Justin Fink, Rob Yagid, and Brian Pontolilo—the original FHB podcast crew—meet up to share some exciting new developments and reflect on good times.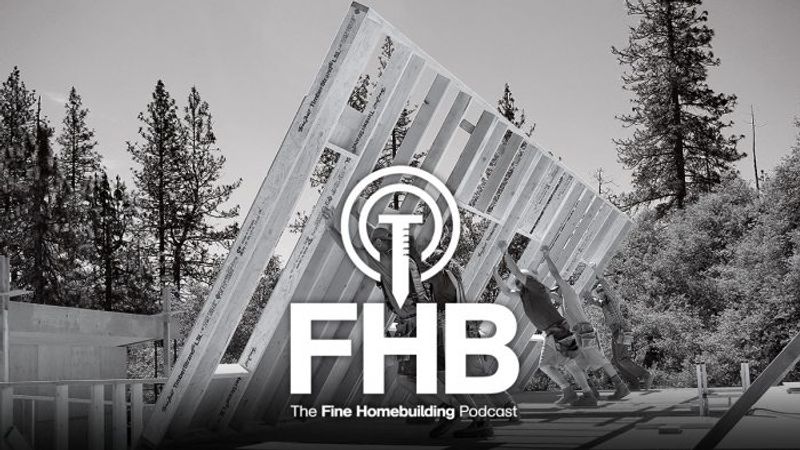 Follow the Fine Homebuilding Podcast on your favorite app. Subscribe now and don't miss an episode:
One year after handing off the podcast to the new hosts, Justin Fink, Brian Pontolilo, and Rob Yagid sit down for a reunion to discuss Green Building Advisor, FHB's new Summit seminar, and the change in message of Keep Craft Alive. The gang also recaps past and current projects, discusses plans for future projects, and takes a trip down podcast memory lane.
---
Editor Projects
Justin decided to moved his off-site workshop back home for convenience and to save money, but he quickly realized that setting up and organizing a workshop in his existing garage would be a huge project that would take months to complete.
​Rob Has hired an elite carpenter (AKA coworker Justin Fink) to build some built-in cabinetry for his home. You can tell that these two guys know each other well, because Justin did one quick sketch of what he might build, and Rob said, "yeah, that looks good."
Brian talks about wrapping up his punch list, then listing and selling his house in just one week, after years of living in and renovating it. It was an eye-opening process that made Brian really reflect on how much he liked his house and all the work he had done to it.
---
Justin announces an exciting new live event hosted by Fine Homebuilding
You will be hearing more about this in the near future, but in this episode of the podcast Justin introduces the new Fine Homebuilding Summit conference, coming this fall to Southbridge, Mass. More than a dozen experts from the residential design and construction community will share their knowledge and insights in live seminars at this three-day event. Space is very limited, so register now for the Fine Homebuilding Summit.


Rob Yagid talks about advocating for the home-building community
Our former editorial director and current executive director of #KeepCraftAlive talks about the upcoming Skills USA event where 24 trade-school students will receive scholarships to help them further their education and move toward a career in the skilled trades.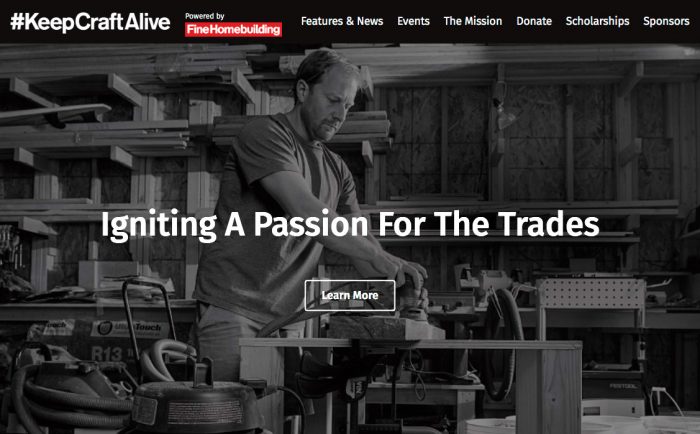 Brian Pontolilo takes on yet another editorial role
Returning to our editorial team as the new editor of GreenBuildingAdvisor.com, our sister online publication that focuses on helping people design and build the most durable, energy-efficient, and healthy homes possible, Brian is taking on his new role from his home in Charleston, S.C.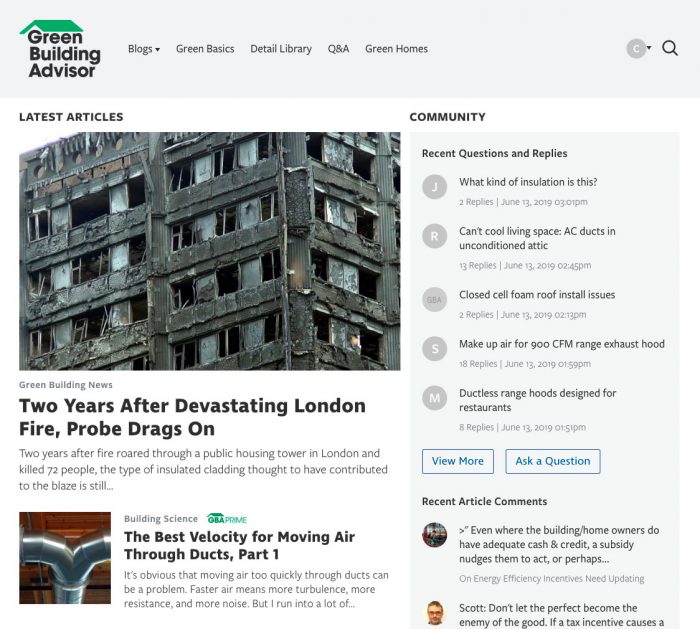 ---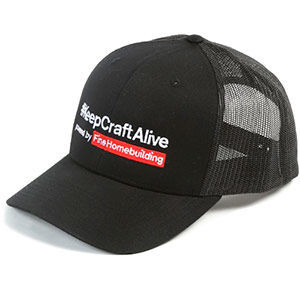 #KeepCraftAlive

Support the trades!
Buy a #KeepCraftAlive hat or t-shirt!
---
We hope you will take advantage of a great offer for our podcast listeners: A special 20% off the discounted rate to subscribe to the Fine Homebuilding print magazine. That link goes to finehomebuilding.com/podoffer.
The show is driven by our listeners, so please subscribe and rate us on iTunes or Google Play, and if you have any questions you would like us to dig into for a future show, shoot an email our way: [email protected]. Also, be sure to follow Justin Fink and Fine Homebuilding on Instagram, and "like" the magazine on Facebook. Note that you can watch the show above, or on YouTube at the Fine Homebuilding YouTube Channel.
The Fine Homebuilding Podcast embodies Fine Homebuilding magazine's commitment to the preservation of craftsmanship and the advancement of home performance in residential construction. The show is an informal but vigorous conversation about the techniques and principles that allow listeners to master their design and building challenges.
Other related links