Coffee-Mug Knife Sharpener
Your morning cup of joe could put a fine edge on your knife blades in a pinch.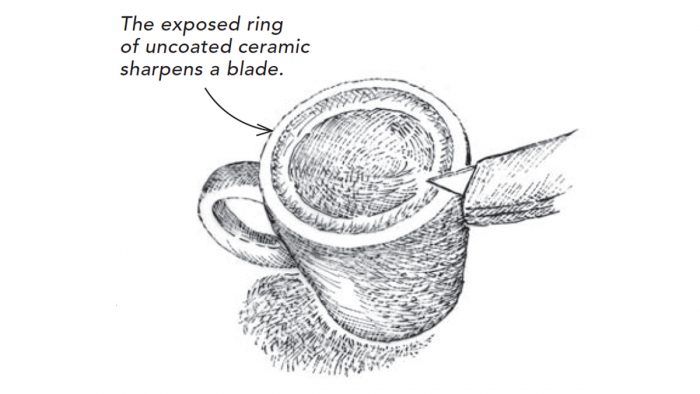 You can thank a Scoutmaster for this tip. On the bottom of most ceramic coffee mugs is an exposed ring of uncoated ceramic. Ceramic happens to be one of the more popular materials used to sharpen blades. While it might not be coarse enough to bring a completely ruined blade back to surgical sharpness, in a pinch this ceramic ring can easily freshen the edge on a knife.
—Matt Higgins, New Milford, Conn.
Edited and Illustrated by Charles Miller
From Fine Homebuilding #285