Tools & Materials
Specialist Sander
SurfPrep's 3-in. by 4-in. Electric Ray orbital sander automatically adjusts its motor speed based on how much pressure you're using to help you sand moldings efficiently without ruining the profile of the molding.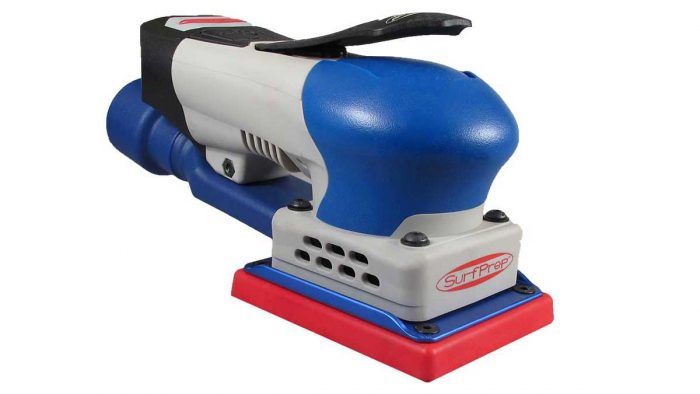 Sanding profiles in moldings and doors is tedious and time consuming, so I am always on the lookout for tools that can hasten this process. Last year I discovered the SurfPrep line of sanders with their superflexible foam-backed sandpaper. The setup form fits complex moldings and the soft foam guarantees that the sander won't make flat spots or dips in molding profiles. The hookand- loop sandpaper comes in 5-mm, 1⁄2-in., and 10-mm thicknesses in six grits from coarse to extrafine. I found that most of the profiles I sand require the 10-mm pads. The 5-mm and 1⁄2-in. pads are for shallower molding profiles.
I bought the 3-in. by 4-in. Electric Ray orbital sander, which I'd recommend to carpenters because of its reasonable size and its ability to sand into corners. SurfPrep offers several other rectangular and round sizes in both air and electric models. I've used this sander a lot, and overall I've been very pleased with it. It's not made for rapid material removal—the foam sandpaper doesn't allow you to apply as much pressure as you can with a regular sanding pad, and the internal circuitry slows the motor if it senses you're pushing too hard. This is how it sands effectively without ruining profiles. The ergonomic design, which feels like it was molded to fit my hand, and the variable-speed switch on top make it a pleasure to use. At about a $1 a sheet, the sanding pads are a little pricey, but the abrasive lasts a long time and resists clogging.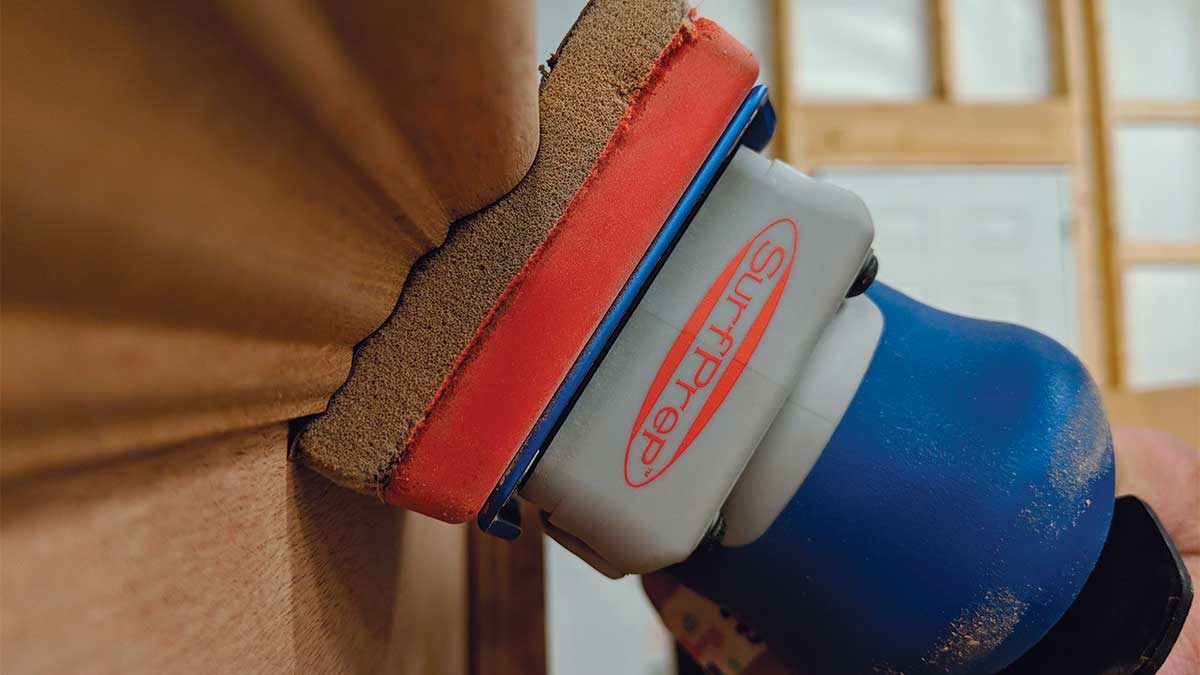 SurfPrep Electric Ray
3-in. by 4-in. sander: $500
10-mm sanding pads: $29 for 25
1⁄2-in. and 5-mm sanding pads: $23 for 25
Nathan Rinne, a finish carpenter in Roach, Mo.
Photos: courtesy of the manufacturers
From Fine Homebuilding #285