Polymer-Modified Wood
Lignia polymer-impregnated pine decking is an attractive new alternative to pressure-treated lumber.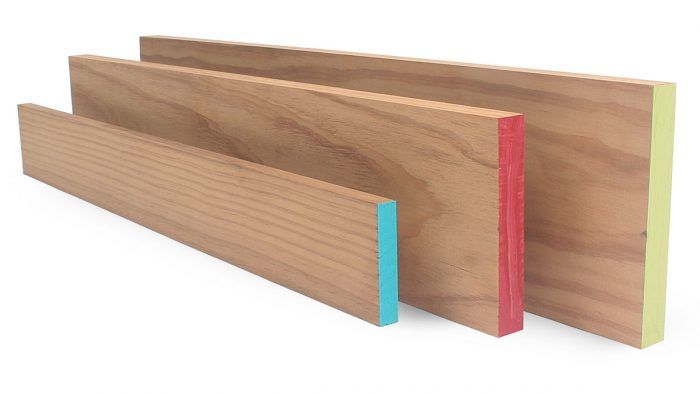 In recent years, we've seen a handful of new wood-decking options positioned as alternatives to pressure-treated or exotic wood. The latest contender is Lignia, a company that is impregnating pine with a polymer resin. The terminology conjures images of synthetic decking, but what the process yields is more along the lines of lignin, which is the natural "glue" that binds wood fibers together.
Lignia uses FSC-certified, plantation-grown pine, but after treatment the wood performs more like red oak in terms of density and hardness. It is also highly stable and cuts, fastens, glues, and accepts finish like untreated pine, though it is slightly amber in color under a clear coat.
The lumber is supplied to local distributors as rough-sawn boards, which can then be cut into a variety of specific products for decking, siding, and other uses. Boards are available flat-sawn and in a handsome rift-sawn option that puts pressure-treated lumber to shame. The company also makes a permanently fire-resistant version, offering some competition for fire-treated woods that need re-treatment over time.
Distribution is still limited in the United States. Pricing, which varies by region and supplier, is said to be at or slightly less than the cost of ipe decking.
—J.F.
From Fine Homebuilding #286
More about building decks
Shop Class Video Series: Critical Deck-Framing Connections
How to Make Rot-Resistant Deck Railings – Use bevels, drip kerfs, and good planning to keep water from pooling on deck rails.
How to Install Cable Rail Around Wood-Post Corners – Use these tips to keep cables tight and straight for a professional-looking deck-railing job.