Tools & Materials
Hose-free Finish Nailers
Metabo HPT's cordless trim nail guns are reliable and comfortable to use, plus they're available in versatile 23-ga., 18-ga., and 15-ga. sizes.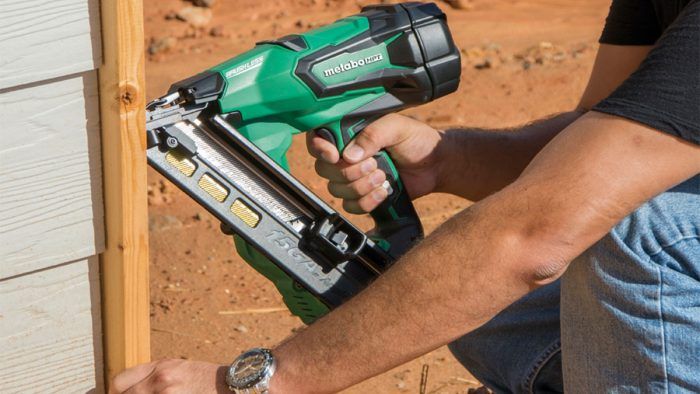 Cordless nailers have come a long way in recent years. I have one of the first-generation 18v DeWalt finish nailers; it's been convenient, but given its weight and poor balance, I can't say it's a joy to use. The new generation of cordless finish nailers use lithium-ion batteries that weigh less and last longer. Modern models also forgo the heavy flywheel mechanisms in favor of air chambers that drive their firing pins, making them lighter and more compact than their predecessors. After handling several brands in stores and at demos, I purchased the 18-ga. Metabo HPT (formerly Hitachi) nailer a year or so ago. I've since added their 15-ga. and 23-ga. nailers as well. These tools are reliable, ergonomic, and have a lifetime warranty. The prices listed are for the kit versions of the tools, which include a charger and one 3-amp/hr. battery.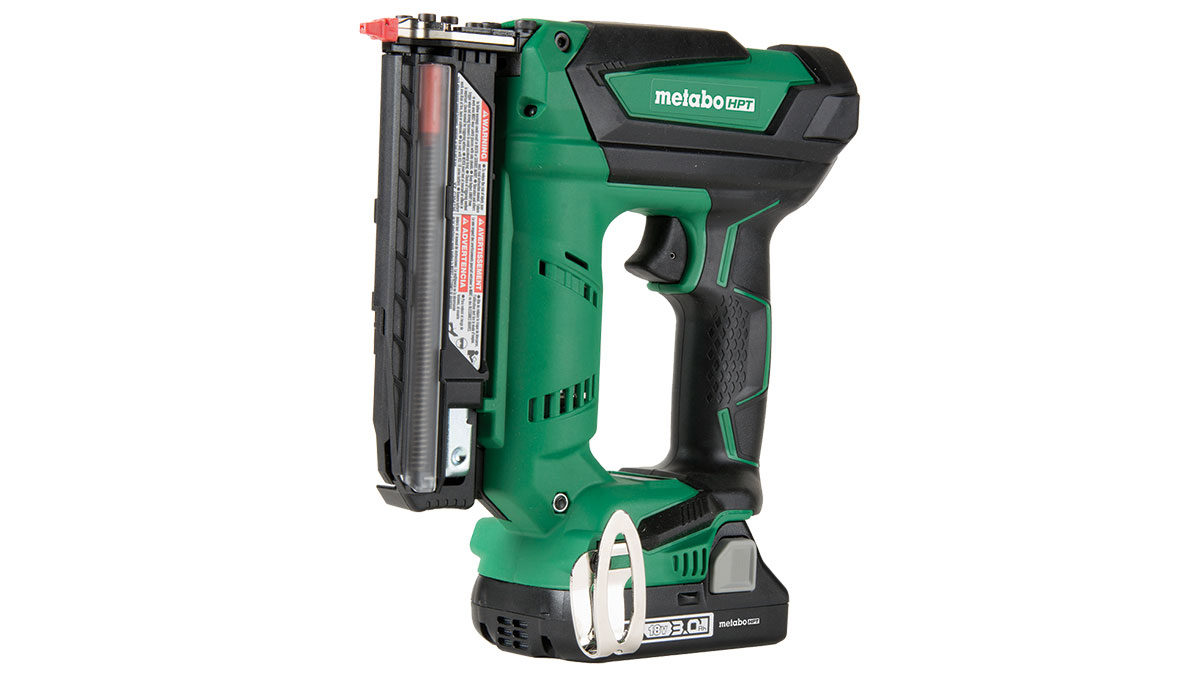 Metabo HPT 23-ga. Pin Nailer
Model NP18DSAL Price $280
If I could only have one cordless finish nailer, it would be this 23-ga. pinner. I use it to preassemble corners and to attach all the small moldings I have to fasten when the painter is done. It saves me from digging out a compressor and rolling out hose for just a few nails. I've driven thousands of nails through this nailer without a single jam. Cycle time is minimal and Metabo says you can shoot up to 3000 pins on a single charge of a 3-amp/hr. battery. The controls are straightforward and an onboard battery indicator lets you know the amount of charge at any given time. Rather than a push-style safety nosepiece, which can interfere with nail placement and mar delicate surfaces, the tool has a safety on the trigger. I give it very high marks.
Find the Metabo HPT 23-ga. Pin Nailer on Amazon.com
---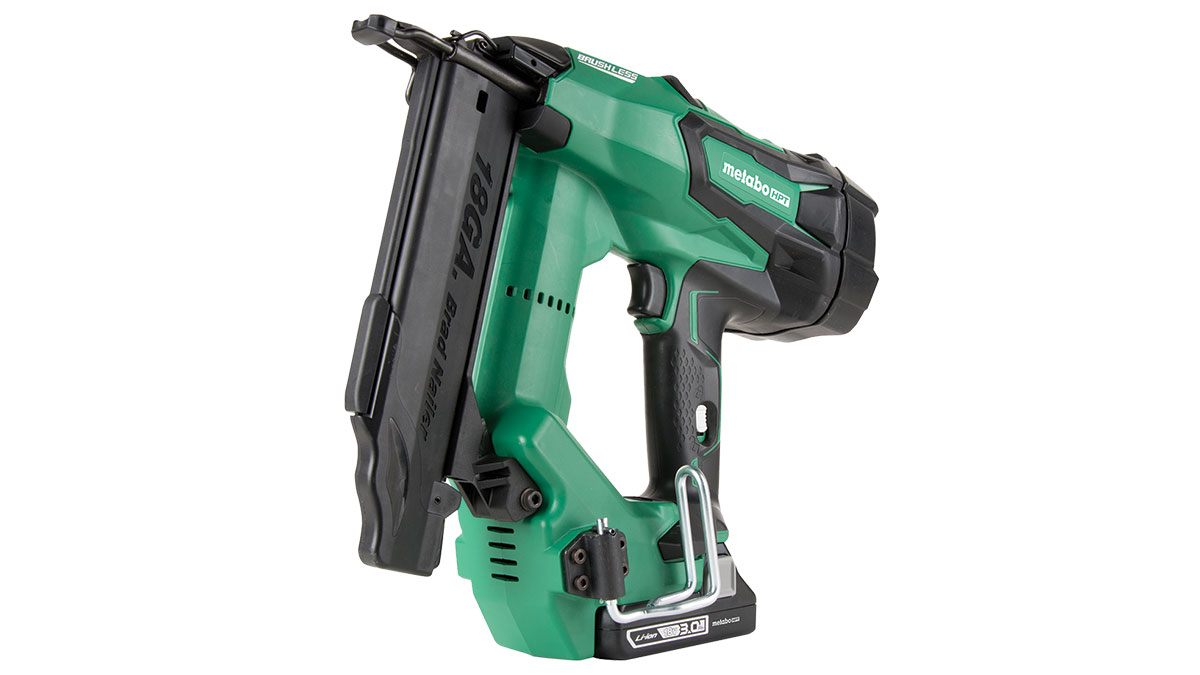 Metabo HPT 18-ga. Brad Nailer
Model NT1850DE Price $280
I have shot thousands of nails through this cordless brad nailer without a jam. The onboard LED light is a huge help in low light. The only downside is when you're using 2-in. brads: The nailer won't reliably sink them into 3⁄4-in.-thick hardwood. If I use two hands to apply extra pressure to the tool's back, it sets them more reliably, but this isn't possible when my other hand is holding the material. If I need to drive 2-in. nails into hardwood, I use the 15-ga. finish nailer (below).
Find the Metabo HPT 18-ga. Brad Nailer on Amazon.com
---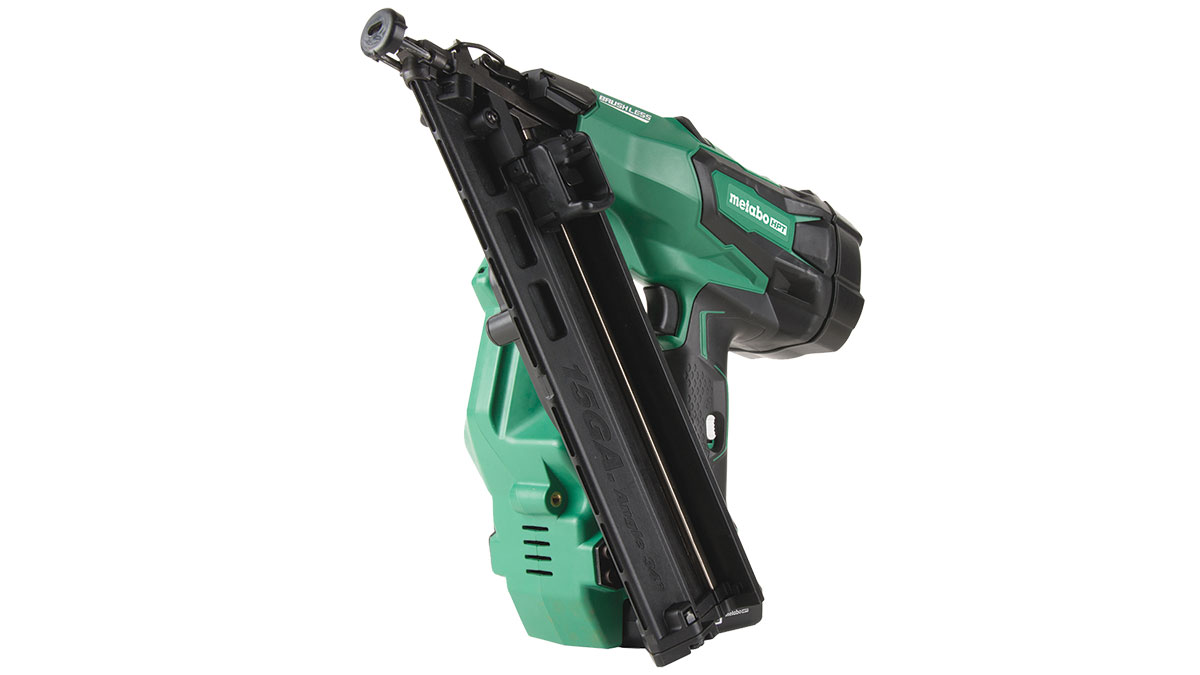 Metabo HPT 15-ga. Finish nailer
Model NT1865DMA Price $370
This nailer sees the most use in my work as a finish carpenter. Fifteen-ga. nails are the best option for trim, doors, and stairs, because they hold better than 16-ga. and the difference in hole size is negligible. Metabo advertises up to 1100 nails on a charge of a 3-amp/hr. battery, which seems reasonable. All I know is that I can use it for a full day without having to swap batteries. It also sinks every nail every time, which is what you want in your main nailer. I've driven 2-in. nails into ash, maple, hickory, oak, pine, poplar, and even sapele, all with consistent results. It has the same useful features as the 18-ga. model: light weight, no-mar tip, battery indicator, and two firing modes.
Find the Metabo HPT 15-ga. Finish nailer on Amazon.com
Nathan Rinne, a finish carpenter in Roach, Mo.
Photos: courtesy of Metabo HPT
From FineHomebuilding #288