Readers Share Stories of Getting Started in the Trades
We asked, you answered. Here we share some of our favorite responses to the question, "How old were you when you got started in the trades?"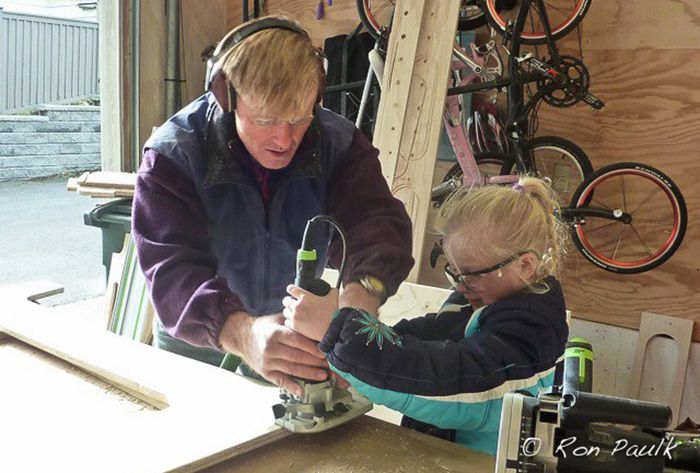 For some of our readers, a passion for building was passed down from generation to generation. Others have discovered a love for the trades on their own. When we asked our readers how old they were when they got started, we received a wide variety of answers. These responses were inspiring, heartwarming, hilarious, and beyond. Here are just a few highlights.
Read all the responses to the Facebook post here.
"I have pictures of me on my dad's job sites pushing a broom when the broom was taller than me. I was always hanging out and learning something. After high school I traveled to different parts of the country to learn different aspects of building. Now I am 41, running my business, but the tides have turned. My dad works for me now. I will never classify myself as a master carpenter because I still want to learn something new every day. This is not a job to me, it is a lifestyle. And honestly I feel lucky to get the time every day to hang out with the person who taught me." –James S.

"One of my first solid memories is picking up 16 sinkers and separating 'bent' from 'straight,' so around 4 years old. My grandpa, dad, and uncles were all carpenters. I've been swinging a hammer from day one. My brother too." –Joel M.
"My grandfather always said that there is something for everyone to do on a job site, no matter what age you are. I can remember picking up garbage and sweeping floors at around 5 to 6 years old. I learned a lot from him over the years, and at 37 I have owned my own remodeling company for the past 8 years. Still love what I do!" –Justin J.
"Dad said, 'Hold up that corner of porch roof while I slide a post in place!' I was 10. A basement and garage full of woodworking tools with free access was heaven. I was a residential contractor for 10 years in my 30s. Providing consultation now in my 50s to women uncomfortable or unfamiliar that want to DIY. Life is good." –Dona B.
"Indiana boy, started with a landscaping outfit at 16 then onto framing at 20. Have had my hands on custom builds, log cabins, and countless remodels since. Still at it at 40, now in southern Norway enjoying learning the different approach over here." – Aaron A.
"Not until I was 25. One of the best things I ever did!" –John R.
"30. Thought I was gonna be a professor. If all the professors knew what they were missing…" –Mike E.
"I started at the summer of being 14 with my uncle. From that point on, I worked every day I got off of school. I even had early release and got credits toward graduating when I was in high school. I'm proud of being a carpenter and wouldn't want to do anything else!" –Joshua N.
"Started as a finishing carpenter with my dad at 13, never looked back!" –Vince B.
Responses have been edited lightly for clarity.