Real Cordless Worm Drive
Skilsaws new saw promises to cut all day on one battery charge, with more power than a corded version.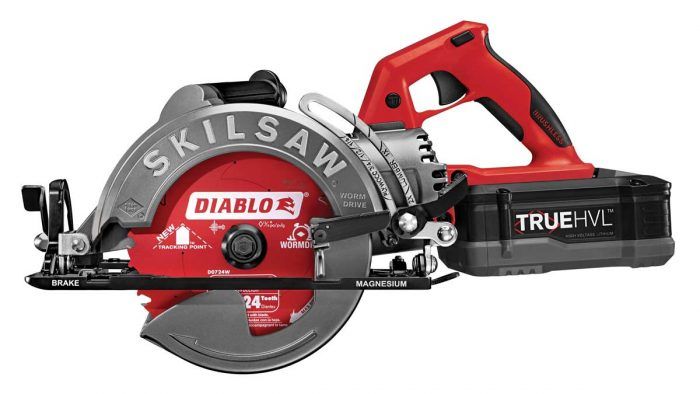 Unlike other rear-handle cordless saws, Skilsaw's SPTH77M-22 is a real worm drive. There's nothing like the feeling that comes from plunging a worm-drive saw into a big hunk of wood, and it's clear that Skilsaw understands this pleasure. I watched a cutting demo with a pressure- treated 4×6, and the saw's torque is truly thrilling. It's a little heavy (11.1 lb.) owing to the 48v battery pack, but with this kind of power, you won't care. In fact, Skilsaw claims that their cordless version has more power than the corded saw. I like how the pack is meant to cut all day (450 2×4 cuts) and go from empty to fully charged in one hour.
Magnesium construction, brushless motor, electric brake
0° to 53° bevel
$600 (kit with charger and one battery)
Photo courtesy of the manufacturers
From Fine Homebuilding #289