Smooth Rolling Saw Guide
The SkatePlate moves without effort, prevents scratches to material, and fits almost any saw on the market.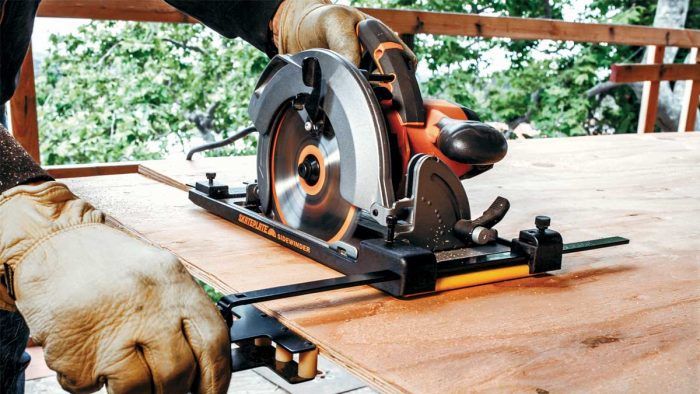 Products like the SkatePlate are one of the reasons I enjoy STAFDA so much. Small companies like CircSaw Technologies, makers of the SkatePlate, have minimal marketing budgets, and a tool show is often the place to discover these gems. So what is a SkatePlate? It's best described as a saw guide on cylindrical polyurethane rollers. The wide rollers help the tool track straight and move along with less effort. They also prevent scratching of the material. You can attach rip guides for accurate repeat cuts up to 12 in., and there are versions for both sidewinder and inline saws. The company claims that between the two available models, there are SkatePlates to fit 85% of the 71⁄4-in. saws on the market.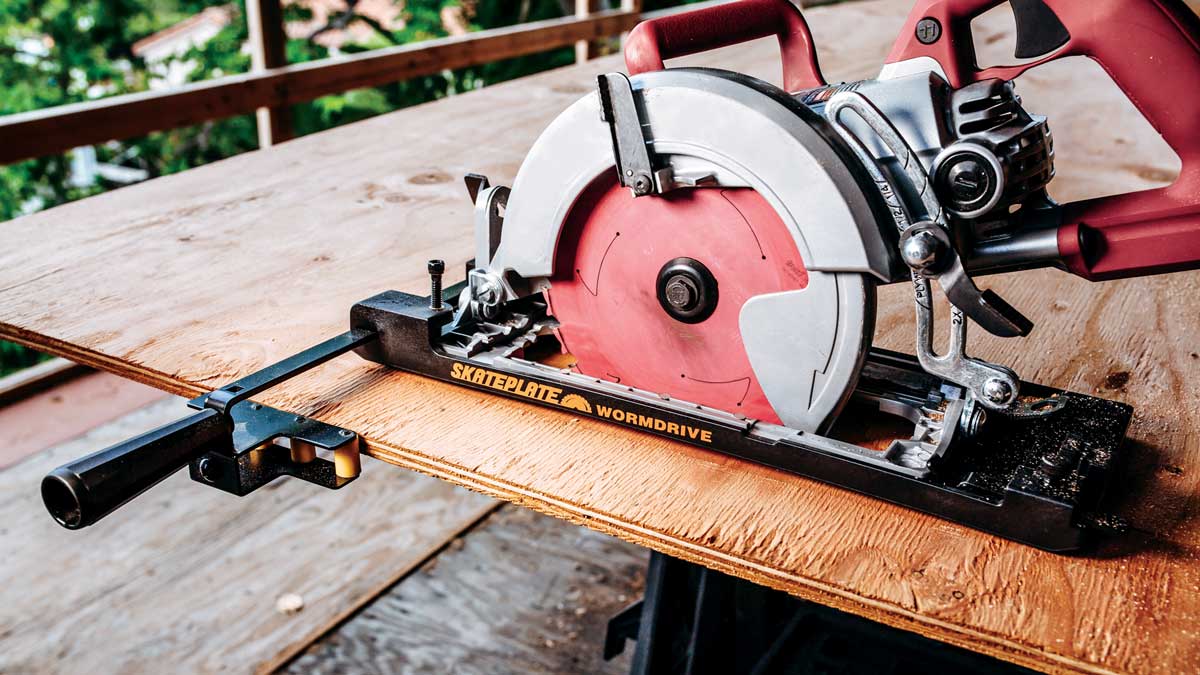 The company also offers a water kit ($90) that includes a GFCI cord connector for wet-cutting concrete and other dusty materials.
Includes 12-in. rip fence; optional guide for rips up to 25 in. ($30)
$80
From Fine Homebuilding #289