Structural Statement
An exposed steel moment frame meets code requirements, allowing for a large open kitchen and dining-room space.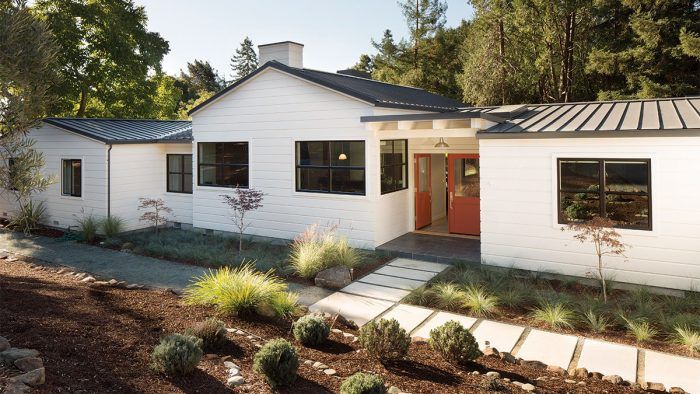 This Bay Area ranch house was sorely in need of an update when Mark Reilly Architecture came on board. The kitchen and dining room were cramped, the floor plan was uncomfortable, and the structure was disconnected from the site. To improve conditions, the firm designed a large kitchen/dining-room space with a wall of glass that opens to a new deck and backyard. In the process of removing walls, the team added a steel moment frame to meet seismic structural code requirements—steel was chosen for its rigidity and compact profile. Rather than hiding the frame in the walls, it was left exposed to define the two spaces. It also acts as a distinct sculptural element. The home's location inspired the frame's "international orange" color, which is the color of the Golden Gate Bridge (it's also used in the aerospace industry to set objects apart from their surroundings).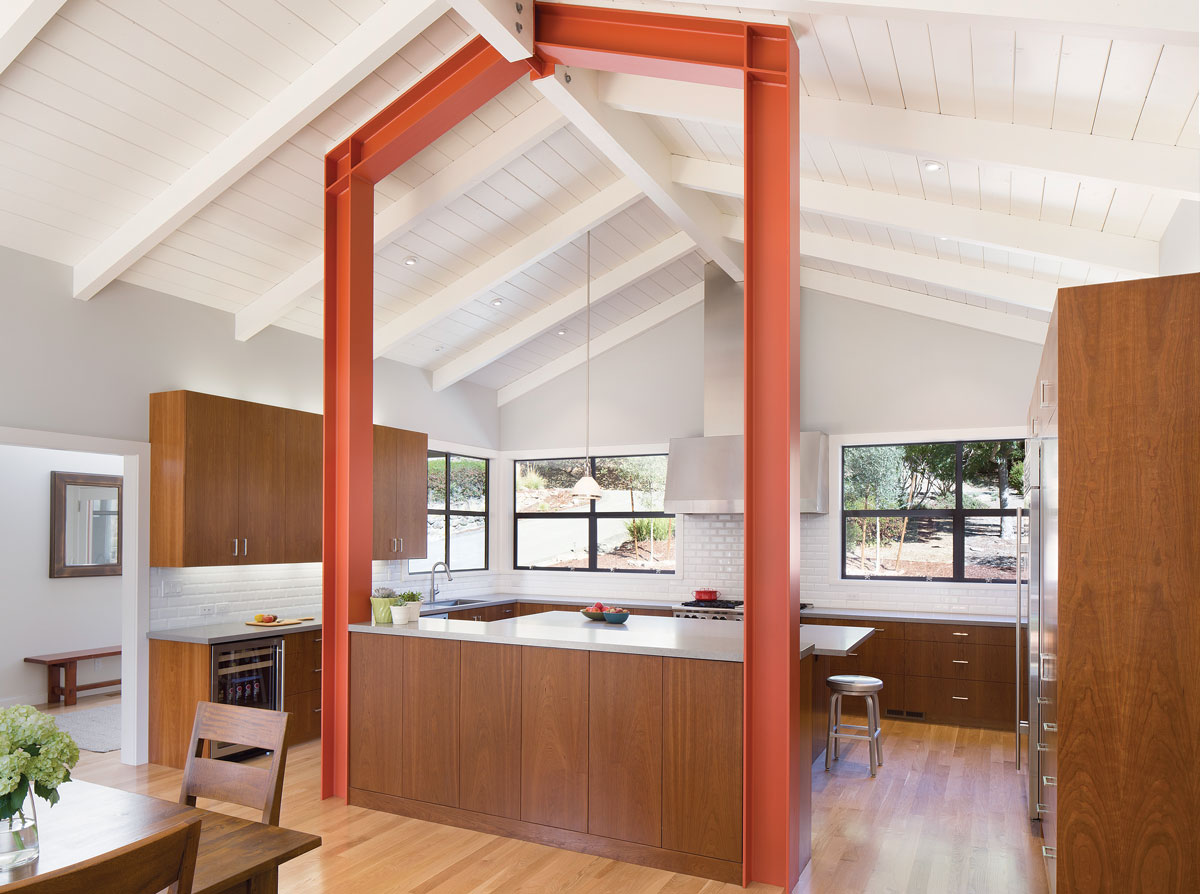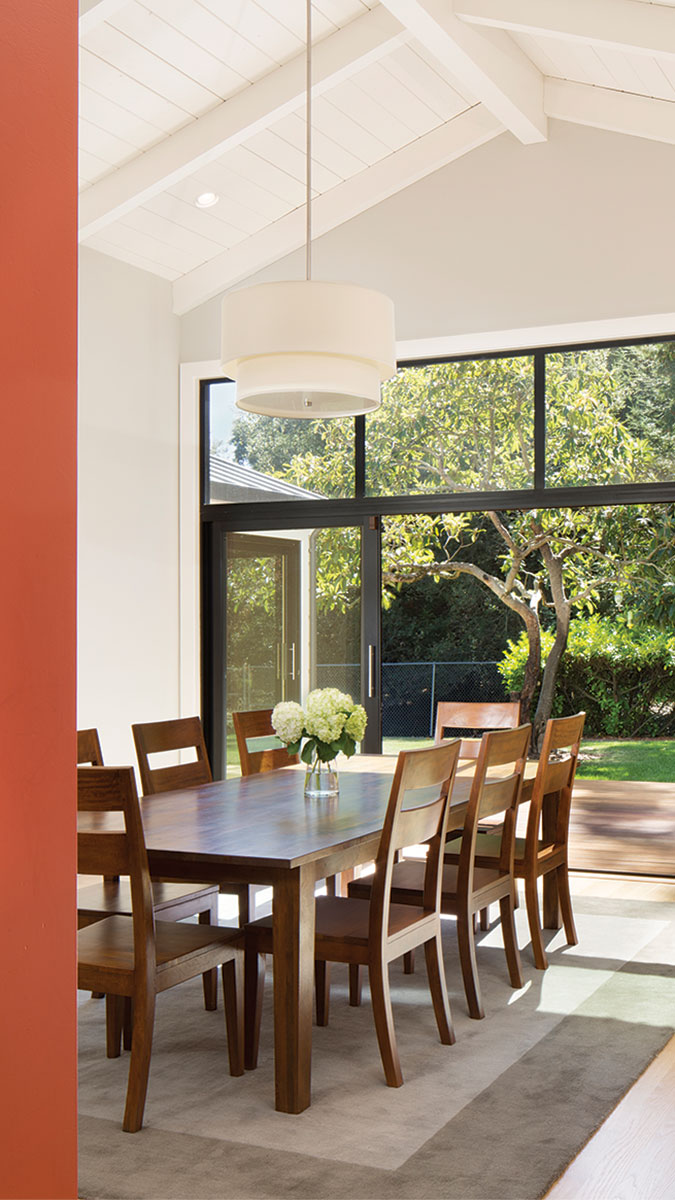 Find more photos of this home on the architect's website.
Designer Mark Reilly Architecture, markreillyarchitecture.com
Builder KW Builders, kandwbuilders.com
Location San Francisco, Calif.
Photos Courtesy of Mark Reilly Architecture