Tools & Materials
Compact Cordless Work Light
The Milwaukee 12v Rover has convenient features for carrying, mounting, and directing the light where you need it.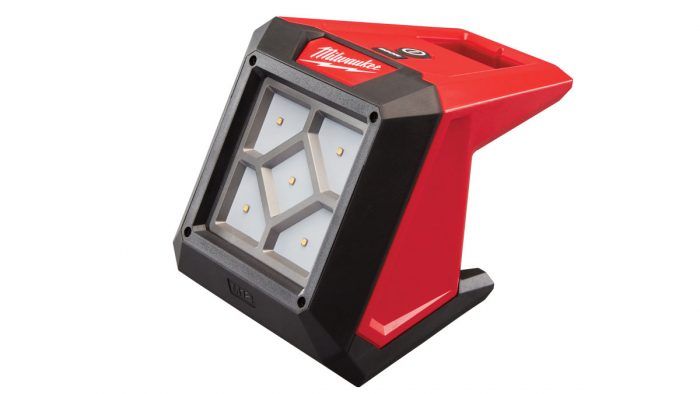 Milwaukee M12 Rover Mounting Flood Light (2364-20)
Max output: 1000 lumens
Price: $80 (bare tool)
The problem with corded work lights is that you often need one where there is no AC power. Fortunately, battery and LED technology has progressed to the point where cordless work lights are now a practical option. One of my go-to battery-powered lights is Milwaukee's 12v Rover, which is loaded with useful features I had no idea I needed. My favorite is that it can be mounted anywhere. It has two powerful magnets, a nail keyhole, a spring-loaded clamp, and a carry handle that doubles as a hook, so it's easy to direct the light where you need it. It can also be set flat on its bottom or on its chamfered edge to wash across horizontal surfaces—useful for checking drywall and cabinet finishes.
With three brightness settings, the Rover's output can be tailor-matched to the work. The power and brightness buttons are separate, so you can set it to your favorite light level and leave it that way, and you won't have to scroll through all the modes to switch it off. Although compact, the M12 Rover is a stout little light, and it has all the features you need—whether you knew it or not.
– Andrew Grace, a remodeler in Ligonier, Pa.
From Fine Homebuilding #293
More about lighting on the job:
Setting Up and Efficient Job-Site Shop 
Temporary Power on the Job Site