Learning to Live in a Passive House
A commercial architect's self-built Passive House offers lessons for DIY high-performance design.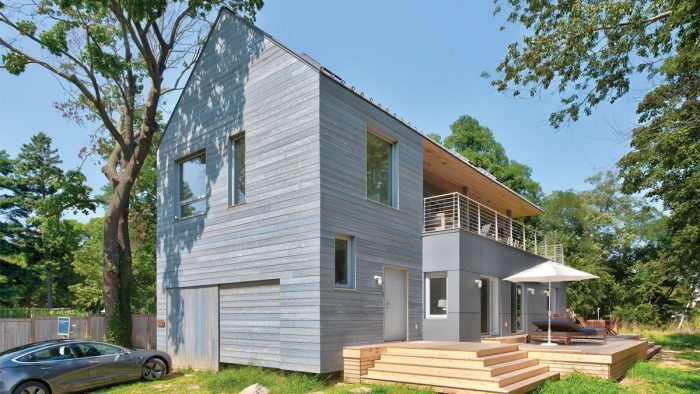 Architect Wayne Turett works primarily on designing urban buildings, so this project—his own house in the country—was a bit of a departure. It was also his first attempt at Passive House certification. Almost two years into occupancy, he is still taking notes on the systems and overall performance.
In hindsight, Turett says the heat-pump water heater could have been a size larger because of its slow recovery; he has since added a mixing valve to minimize wait time. He also thought the building would have performed a little better than it does in terms of energy usage during the cold months. During warm weather, he has learned, the large window by the side-entry door adds significantly to solar heat gain; he plans to add a Lutron shade to reduce cooling needs. He has also added a motorized damper to control air leakage through the range hood. To optimize ventilation when using the induction cooktop, he feels compelled to crack a window.
There were a few lessons about skilled labor, too. First, he would have preferred to use dense-pack cellulose over fiberglass batts, but he couldn't find a local company to do the installation. Second, a strange odor makes him question the ERV exhaust and supply tubes; he suspects they were installed incorrectly. Turett realized the importance of being able to tap into a skilled labor pool familiar with high-performance products and systems to ensure proper installation and long-term functionality.
Of course, there are many things he loves about the house—notably, the bright interiors. He was pleasantly surprised by how many windows he was able to get into a Passive House design.
Designer The Turett Collaborative, turettarch.com
Builder Vector East, vectoreast.blogspot.com
Location Greenport, N.Y.
Photos Elizabeth Glasgow Studios, courtesy of The Turett Collaborative
From Fine Homebuilding #294