Clever Tools Cover
Aluminum diamond plate makes a partial truck-bed cover to protect tools and other items.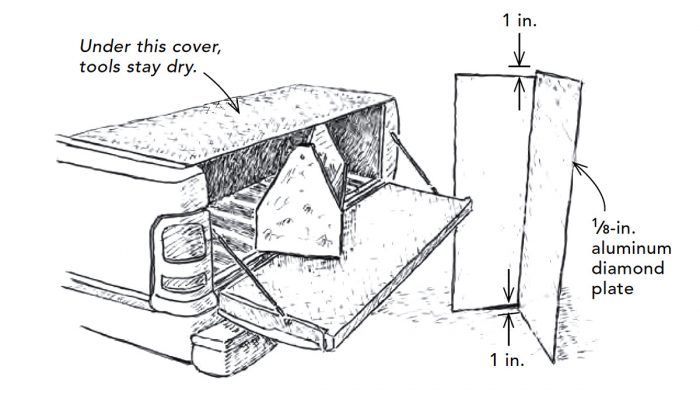 I don't like a tonneau cover on my truck bed, but I don't like my tools in the rain either. So I made a cover from 1/8-in. aluminum diamond plate with a 90° bend. It covers from the top of the tailgate to the wheel wells and when I don't need it, I turn it upside down and put it against the bedside, freeing the entire bed for lumber or whatever weighty stuff I'm hauling that day. The portion that lays on top is an inch longer on both sides, so it can rest on the bed sides when the tailgate is opened.
—Pete Rickard, Annapolis, Md.
Edited and Illustrated by Charles Miller
From Fine Homebuilding #296