Historic House, Contemporary Floor Plan
Major changes were made in this whole-house remodel to create a modest and period-appropriate look.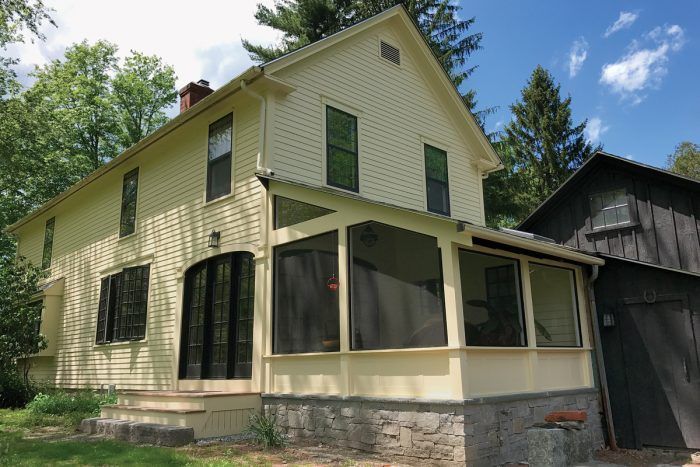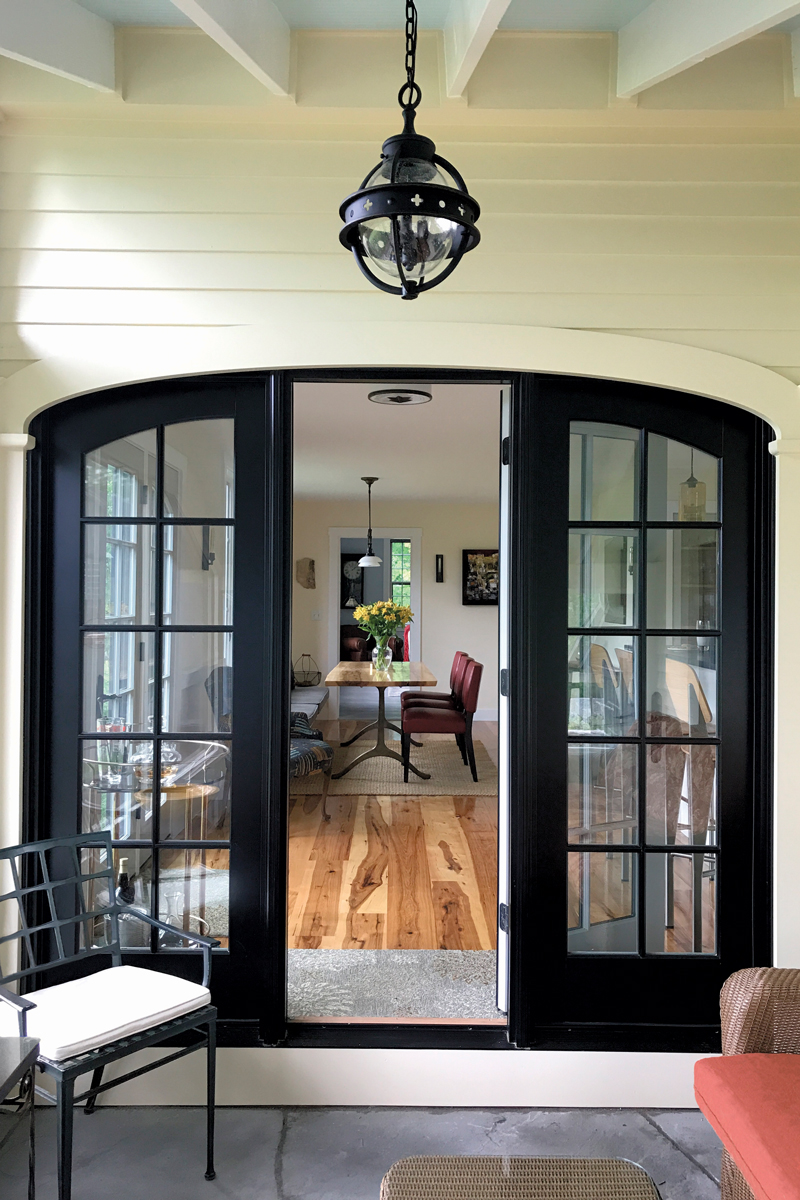 This Shaker house is located in a historic district of Harvard, Mass. The new owners relished its architectural features but disliked the peculiar floor plan. The kitchen faced the driveway to the north, making it a dark space. Given the bucolic fields and natural light to the south, the orientation made little sense. The dining area felt more like a hallway and could seat only four—an unfortunate arrangement for entertaining.
The biggest move was to bring a portion of the screened porch into the conditioned space. In the kitchen, avoiding the need for posts and soffits was key to creating a clean, open plane. "We didn't want it to feel like a room that used to be cut up—with all the memories of it in the ceiling," says architect Katie Hutchison, noting that the solution required complex steel-beam resolutions and shear reinforcement.
The house's location in a historic neighborhood meant exterior changes needed to be imperceptible, which is why the archway openings were infilled with dark-colored custom doors meant to read like the original screens. In the same vein, although the sill heights were changed when replacing failing casement windows behind the new built-in banquette seating in the kitchen, the grouping and general design concept were kept intact to satisfy the Historical Society. The whole project is characterized by major changes made to look modest.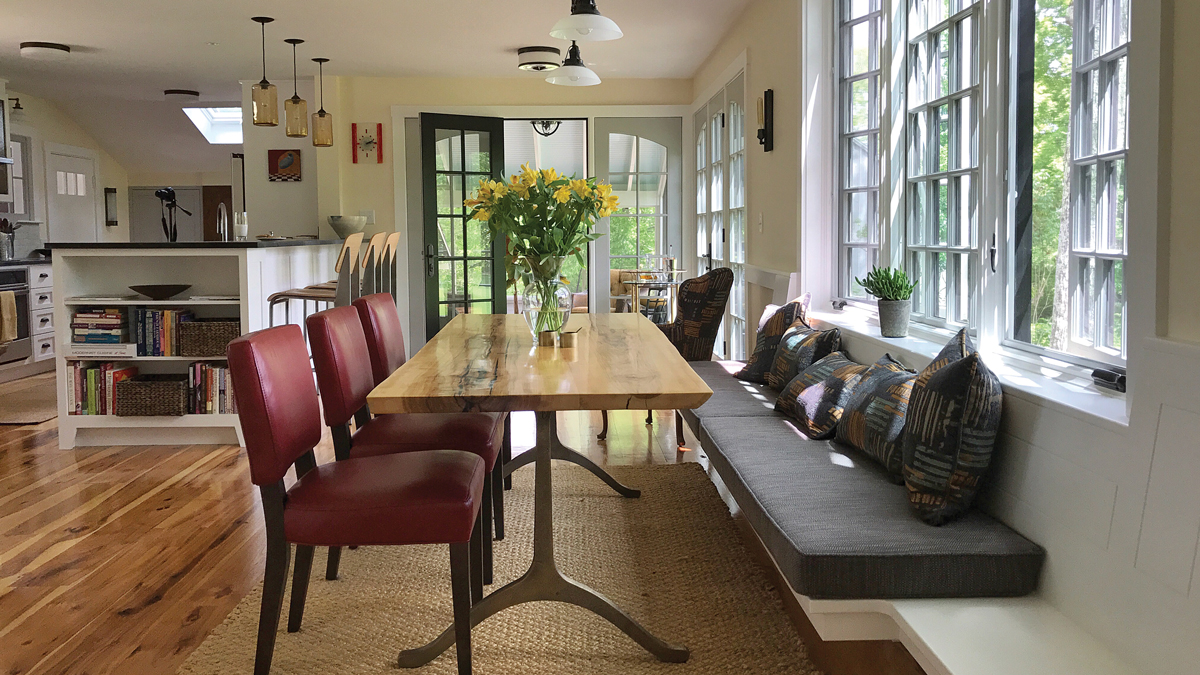 Designer Katie Hutchison Studio, katiehutchison.com
Builder Brown Construction Building & Remodeling, Inc.
Location Harvard, Mass.
Photos Katie Hutchison, Courtesy of Katie Hutchison Studio
From Fine Homebuilding #298