Working Around Live Wires
Complying with OSHA requirements means protecting workers from the risk of electric shock.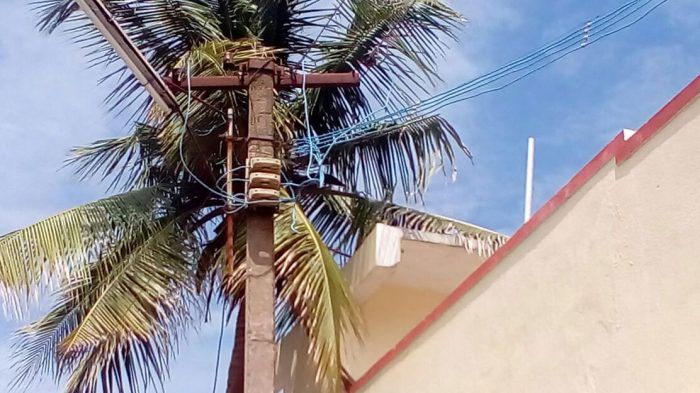 Our crew regularly works around overhead electric service cables when reroofing houses. I can't find any clear information on what the OSHA rules are and how to comply. Most of the information I found was about using cranes and aerial lifts where the required distance was 10 ft. Nothing about roofers working along rake edges where the overhead lines are anchored or roofing around service masts that penetrate the roofs. What are the safe working distances and what can we do when we have to work within a foot or two of live wires?
—John Techo via email
Scott Asprey, a safety consultant and trainer, replies: Working within 10 ft. of live wires, the same distance you read about in the section on cranes, triggers certain OSHA requirements for everyone. It is not uncommon for roofing companies to find themselves in trouble because of a lack of understanding about this issue. Failure to insulate or even move the lines can result in steep fines—over $13,600 for serious violations. OSHA subsection 1926.416 (a), Protection of Employees, reads, "No employer shall permit an employee to work in such proximity to any part of an electric power circuit that the employee could contact the electric power circuit in the course of work, unless the employee is protected against electric shock by deenergizing the circuit and grounding it or by guarding it effectively by insulation or other means."
Even though the vast majority of service entry cables are insulated, that insulation is not to be considered a full system of protection because it's often old and cracked. You've heard of situations where someone has struck a power line with a ladder and been electrocuted. It is the responsibility of the employer to ensure that all hazards are eliminated and proper protection is in place.
Having the power turned off temporarily or the wires moved is the best protection. Alternatively, most power companies will supply an insulation boot or blanket on request to cover wires in a work zone. The blankets are generally considered a means of protection, but if anyone were to be electrocuted, the presence of the blanket might not help when it comes to OSHA because insulated blankets are not permanent barriers and can move if not affixed correctly.
From Fine Homebuilding #301
Photo: Prabhupuducherry on Wikimemedia Commons