Make a Plumbing Job Easier with a Third Hand
Use a quick-adjusting bar clamp to position and install a sink in a rough opening.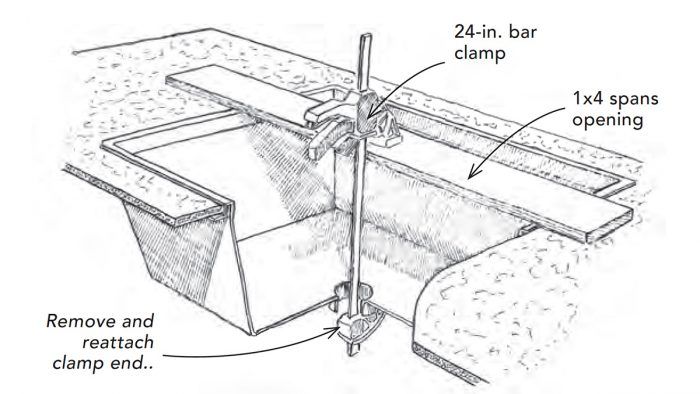 While watching a plumber wrestle with a cast-iron undermount sink, I came up with an easy way to hold it. I grabbed my DeWalt 24-in. quick-adjusting bar clamp, which has a removable jaw so that you can turn it around to make the clamp a spreader. We removed the jaw, inserted the bar through the sink drain, reattached the jaw, and clamped it to a 1×4 spanning the sink cutout. A few squeezes of the trigger and the sink was in position.
—Clark Clowar, Carlsbad, Calif.
Edited and Illustrated by Charles Miller
From Fine Homebuilding #302