Tools & Materials
Speedy PEX Expander
The M12 ProPEX expander from Milwaukee is the fastest expanding tool.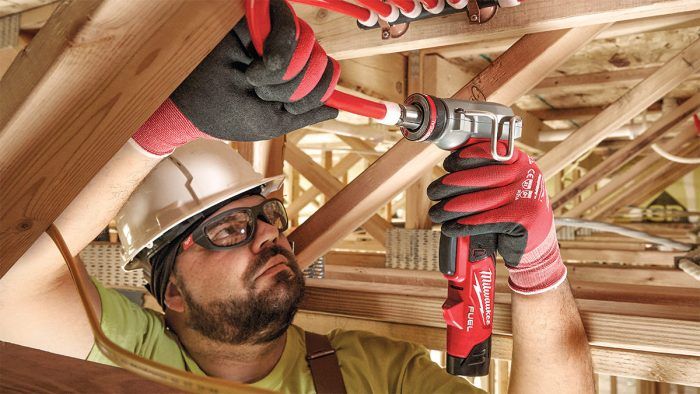 Compared to working with copper, running flexible supply lines was a dream come true for me when PEX first hit the market. The part that wasn't a dream was using the manual crimping and expanding tools. From the beginning I gravitated to PEX-A because I liked the fact that the fittings don't reduce the water flow, and due to the nature of the material, expansion rings are always trying to get tighter over time. But I'll never forget using that manual pipe expander for my first large PEX-A job. After squeezing and rotating and squeezing and rotating, all I could think was "I have to do this on every connection?"
That job did a number on my gloves and the muscles in my hands and wrists. Luckily, it wasn't long before Milwaukee released its first M12 pipe expander. I recognized instantly that this was a game changer when it came to installing PEX-A and purchased one right away. For the residential work I do, I don't need to expand pipes larger than 1 in., so this tool is beyond perfect for me.
I think every new tool we use is judged against the same type of tool we used before it. And compared to a manual pipe expander, the first M12 pipe expander could get into supertight spaces and was lightning fast, so I never gave much thought to buying a better one. But that was before I came across the new M12 ProPEX expander with Rapid Seal expander heads, which is now the fastest expanding tool currently on the market. Milwaukee was able to reduce the expansion time by 65% at 45°F—and every plumber knows that the colder the air temp, the longer it takes to expand PEX-A. The improved brushless motor also has improved the run time.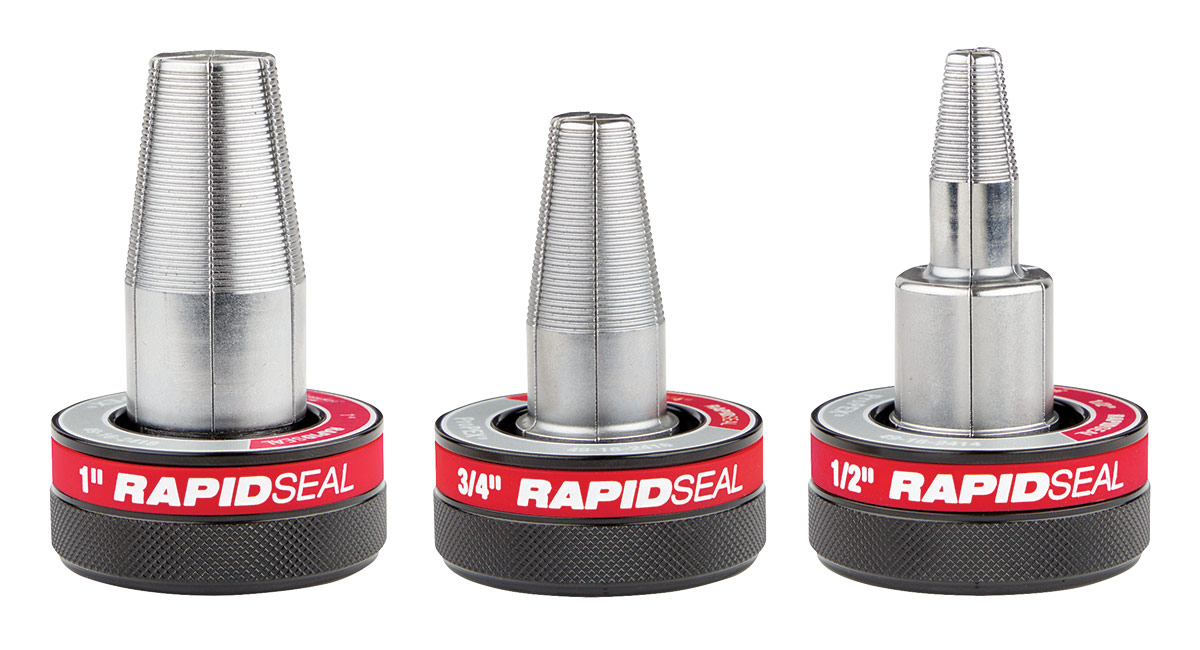 If I could change one thing about the new expander, it would be to make it lighter— but only if this could be pulled off without reducing the tool's durability. The $600 kit (model 2532-22) includes two batteries, a charger, and 1/2-in., 3/4-in., and 1-in. expander heads. The Rapid Seal expander heads were designed in conjunction with Uponor but will work on other brands of PEX-A as well.
Josh Risberg, a contractor in Minnesota
Photos: courtesy of Milwaukee
---
RELATED STORIES