Truck Stop
When there's no backup camera, a makeshift tire stop makes it easy to mount a trailer hitch.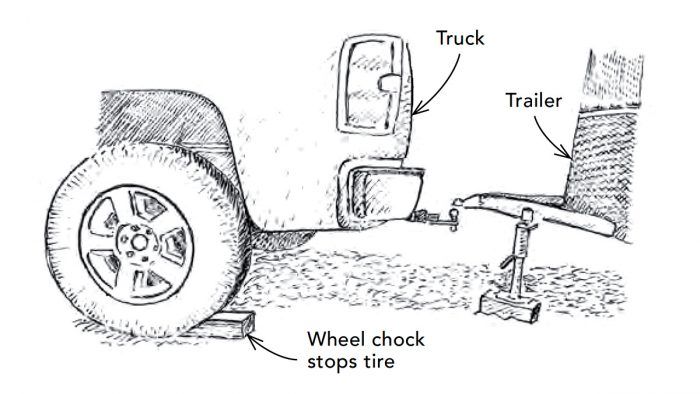 I carry my tools in a trailer, which I usually end up hooking up myself. This can be tricky on my old truck, which doesn't have a backup camera. Once I've lined up the hitch and ball, but still have to close the distance, I get out of the truck and use one of the wheel chocks from the trailer tire as a stop for the truck. For example, if I need to back up 16 in. more to make the connection, I will put the wheel chock 16 in. behind the rear tire of the truck, and then just back up the truck until the tire hits the chock.
—Curt Lyons, Fort Collins, Colo.
Edited and Illustrated by Charles Miller
From Fine Homebuilding #302
---
RELATED LINK