Sawblade Sheath
An S-cleat typically used to join ductwork makes the ideal blade holder.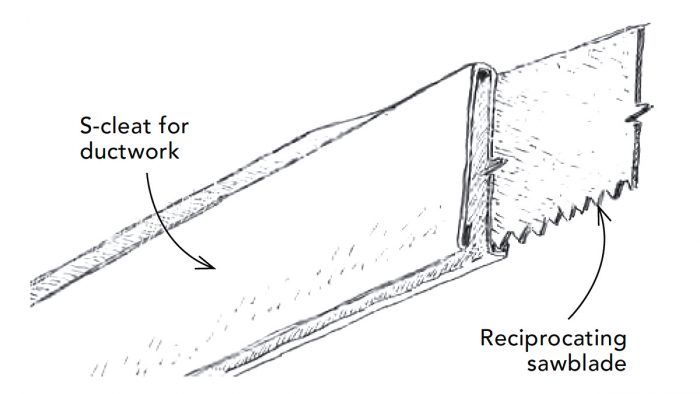 Tired of cutting your hands, ripping your pants, or tearing a hole in your tool bag with reciprocating sawblades? Just slide your blades into an S-cleat used to join ductwork. There's room for two blades in each cleat. I use S-cleats that I find from demolitions, but they're available in lengths up to 60 in. at home centers too.
—Kenneth Best, Elmhurst, Ill.
Edited and Illustrated by Charles Miller
Published in Fine Homebuilding #304