Tools & Materials
Small, Sturdy Handsaw
Tajima's G-Saw folding saws are handy for general woodcutting and fine carpentry.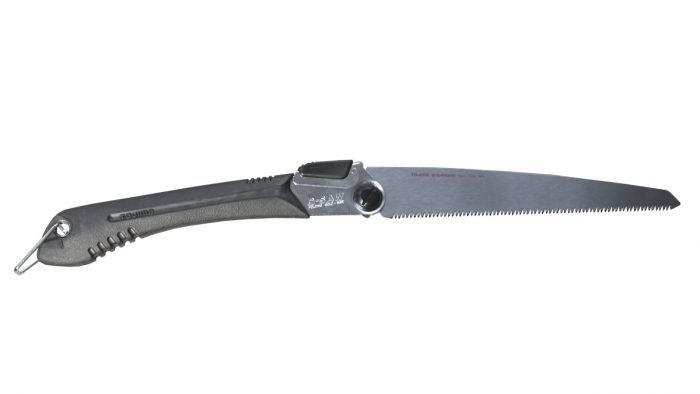 As much as I rely on power tools to do most of my finish-carpentry work these days, there's still nothing like good hand tools for precision and that final, delicate touch. I have a number of great Japanese-style pull saws that I keep in the shop, but I don't always bring them onto the job site. I do, however, always keep a few Tajima G-Saw folding saws in my toolbox. The G-Saw is a folding Japanese-style pull saw. The flat-top-grind teeth make it perfect for flush-cutting dowels or plugs or finishing inside cuts made on the miter saw or tablesaw. I also use it for rough-cutting stock or even pruning on occasion. In addition to folding open a full 180°, the handle can also fold back another 25° or so, making it easier to cut parallel against a flat surface without your hand in the way.
Having used these saws for many years now, I've found that the teeth can easily break when hitting a hidden nail or even an especially hard knot. The blades are easily replaceable, though, making it easy enough (and relatively affordable) to swap out a new one if needed.
While I primarily use the larger, 10-in. G-Saw 240, I find that it's also handy to have the shorter G-Saw 210 in my toolbox for getting into smaller spaces or for more delicate control. All in all, this is a handy saw to have in your bag, capable of fine carpentry but just as handy for general woodcutting.
– Paul Johnson, owner of Paul Johnson Carpentry and Remodeling in Portland, Ore.
From Fine Woodworking #304
---
RELATED LINKS