Tools & Materials
Hassle-Free Window Screen
This retractable screen from Pella maximizes convenience and function.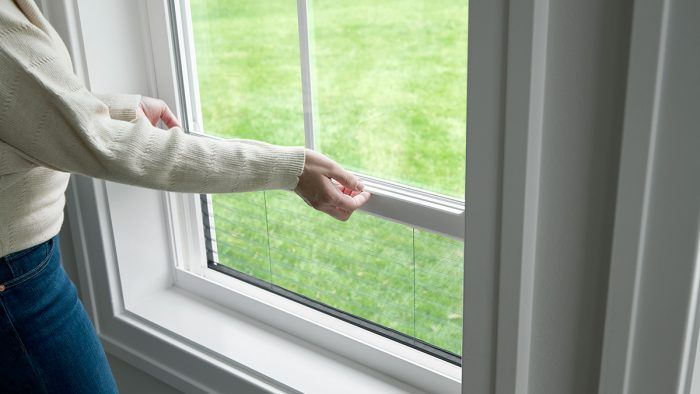 Window screens feel like a hassle. They are bulky to store, can be easily damaged, and are never in place when you need them. But they are essential to letting the feeling of the outdoors into your home as the weather warms and the days grow longer.
Pella's Hidden Screen solves many of these problems. Available for single-hung, double-hung, sliding, and awning windows in the Pella 250 Series product line, the Hidden Screen is the industry's first and only hidden screen for vinyl windows. It appears when you need it and is easily hidden away when the window is closed, making it accessible and convenient.
Low maintenance vinyl windows are a popular choice and the Hidden Screen needed to be equally as durable. It was tested to 9400 cycles, which is equivalent to opening and closing your windows once a day for 25 years. Hidden Screen windows are currently available through a local Pella showroom and will be commercially available later this year.
Photos courtesy of Pella.
---
RELATED STORIES