Design
Use Interior Windows to Lighten a Dark Room
Adding a window to an interior wall is a beautiful way to extend sightlines and brighten up a space that has no exterior windows.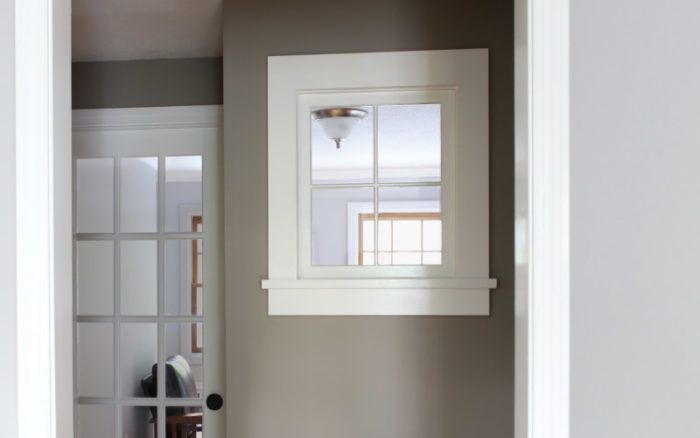 As a remodeler, I'm commonly asked to upsize windows to let in more sunlight, and to either widen interior doorways or remove a wall completely to make a room feel more connected. Those jobs are often invasive and messy, which means they aren't inexpensive. Now, when a discussion with a client starts down the road of more light, better sightlines, or a stronger connection between rooms, I first consider adding an interior window.
Compared to more drastic solutions, adding an interior window is a relative walk in the park. The materials are inexpensive, and the majority of the work can be done off site. If planned with some forethought and executed cleanly, the finished result can truly change the feel of a floor plan.
Although this work is possible to do in a load-bearing wall (as long as you're willing to temporarily support the floors above and add a structural header), and in a wall where electrical, plumbing, or ductwork has to be moved, the ideal is a non-­bearing wall without any hidden mechanicals. This allows for simple, precise, and quick surgical alteration to the wall. For this particular job, the on-site portion started after breakfast and was done and cleaned up before lunch.
This client wanted the transitional charm of a modern farmhouse style, so I used a true divided-lite pine window sash ($72, brosco.com), but any fixed window sash can be used to the same end. I've also seen projects where interior windows are functional (visit finehomebuilding.com/­magazine for a gallery of inspiring interior windows). Regardless of the age or type of window, the building process and installation are both fairly straightforward, and require only basic carpentry skills. Best of all, interior windows don't require any flashing and will never rot, and that's a welcome respite that this remodeler definitely appreciates.
View PDF
Previous:
Bay Windows That Belong
Next:
Taking Oriels to a New Level