Best Practices for Building Fire-Resilient Homes
Learn how to greatly reduce a building's risk of wildfire damage while also creating a more comfortable and durable home by leveraging smart building science principles and material choices.
Sponsored by Rockwool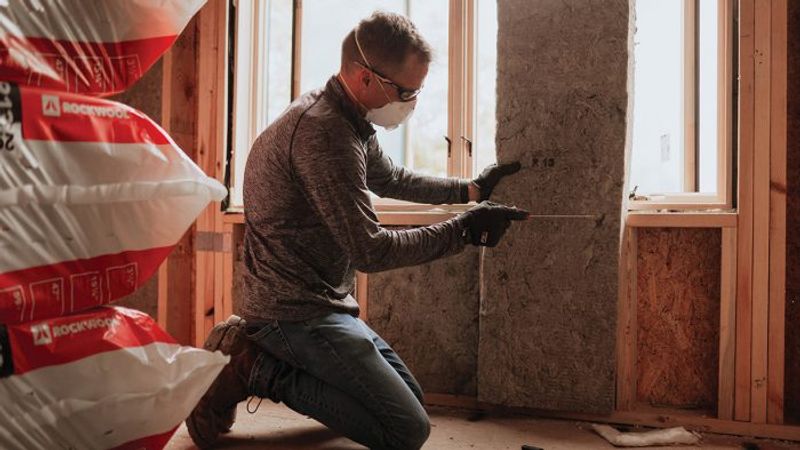 Architect, builder, and building-science expert Chris Laumer-Giddens shares his experience with exterior insulation and cladding assemblies that make homes more fireproof in addition to making them more comfortable and energy efficient.
Each year, more and more of our neighborhoods are finding themselves part of Wildland Urban Interface (WUI) Zones, partially because of the increase in regions seeing large forest fires, but also because of the growth of home construction in these regions. And these places are not only in the historically dry, rural canyons of the Southwest—wildfire risks exist across a wide range of geographical locations, so more homes are at risk than many might assume.
Fortunately, some of the choices we make when designing and building our homes can greatly reduce the chance of them catching on fire, even when a wildfire strikes our communities. Chris will outline some of these strategies based on the success stories he has seen in his work.
Originally presented on September 28, 2022
Useful resources for exterior insulation:
In this webinar you will:
Learn what Wildland Urban Interface (WUI) Zones are, what risks they pose, and where they exist (the prevalence of them might surprise you)
Learn how the principles of resilient design apply to fire safety and well as energy conservation and comfort
Learn about creating fire-safe wall assemblies, with a focus on the time-tested use of exterior stone-wool insulation
Get detailed overviews of homes damaged by wildfires and ones that are being built or rebuilt to protect from future fires
Get a thorough introduction to how to use these principles and building methods to build resilient homes of your own
---
Presenters
| | | |
| --- | --- | --- |
| | | Chris is an architect, custom builder, HVAC system designer, and building science expert, involved in designing and building custom high-performance, Passive House, and off-grid residential projects throughout the country and abroad. He is a principal of the woman-owned firm, LG Squared, Inc., and is recognized throughout the U.S. as an expert in residential building science, residential HVAC Design, and designing and building durable high-performance homes. Completed projects range from high-performance tiny houses to several off-grid homesteads to historic deep-energy retrofit & Passive House homes to hot yoga studios. Chris often provides his insight on webinars, at conferences, and on his company's blog, YouTube, and other social media channels. His expertise and experience are solicited by not only other architects, builders, and industry folk, but also equipment, product, and material manufacturers, and researchers to help with improvements in technology, installation methods, labor costs, and performance. Chris and his wife are known for bringing the beauty of design together with the critical science of performance, comfort and durability to their projects. |
| | | Brendan Knapman is a licensed professional engineer and project manager, having experience with full project scopes from feasibility stage through to detailed engineering and construction. In his role as Head of Product Management for Rockwool, he oversees the Product Management and Product Development teams, developing new products and applications to meet the growing needs of building envelope designers and builders. He is also actively engaged in industry organizations such as American Society for Testing and Materials (ASTM), the Single Ply Roofing Industry (SPRI), and the Rainscreen Association in North America (RAiNA). |
| | | |
| | | Rick Roos uses his expertise in fire safety, hygrothermal building performance, and acoustic control to bring a holistic approach to codes and standards development. As Senior Manager, Codes, Standards and Fire Safety at Rockwool he works within the Codes development process in the International Code Council and Codes Canada. This role is complemented by his active membership across other industry organizations, including ASTM C16 Committee on Thermal Insulation, ASTM E05 Fire Standards, as Associate Member of CAN/ULC S700 Thermal Performance and Energy Use in the Built Environment and as Member of CANULC S100A Committee on Fire Tests. |