Prime Substrates for Better Tile Adhesion
Schluter's Primer-U enhances adhesion of mortars to hard-to-bond surfaces.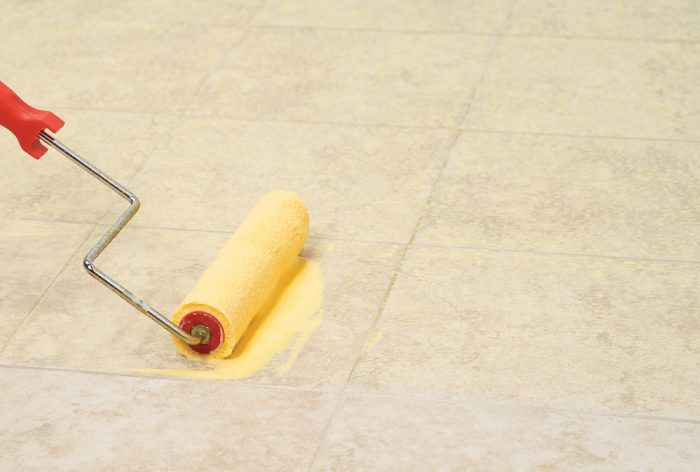 Often, the process of setting tile involves first applying thinset to a solid substrate, adding a membrane (underlayment) to prevent cracking and provide waterproofing, and then adding another layer of thinset when setting the tile. But preparing substrates for tile in remodels can be tricky. Thinset does not readily adhere to gypsum underlayment, plywood or oriented strand board (OSB), raised access panels, metal, and existing tile. Schluter's interior primer, Primer-U, is designed to solve this problem by treating an existing surface to promote adhesion of thinset, including Schluter's Set, All-Set, and Fast-Set mortars. Primer-U is low odor, solvent-free, 100% acrylic, and contains zero volatile organic compounds (VOCs).
Primer-U comes premixed and ready to use, only needing a thorough stir, though the manufacturer says it should be acclimated to its surroundings for at least 48 hours prior to use. The surface you're priming for tiling needs to be structurally sound, clean, smooth, dry, and free of moisture before application.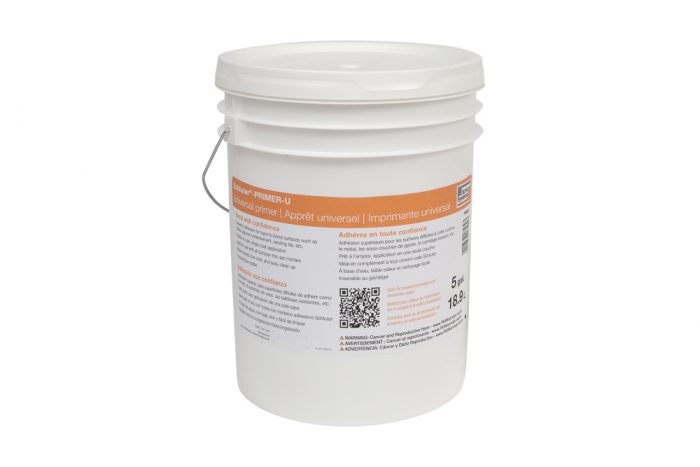 Application is simple: Pour the primer directly onto the substrate (or onto a paint tray), and then spread it out into a thin, even coat on the surface using a 3⁄8-in. medium-nap paint roller or similar brush. Once applied, the primer should be allowed to dry before applying thinset mortar. Drying time varies based on air temperature and humidity, but according to Schluter, it should take less than an hour. The applied primer should be covered within 48 hours to avoid the need to recoat. Cleanup only requires soapy water and a clean cloth, and dried primer can be removed using mineral spirits. Primer-U is intended only for interior use and is available for purchase in 1-gal. and 5-gal. tubs for about $70 or $280, respectively.
Photos courtesy of manufacturer
---
Related stories