Protect Houses from Severe Weather with the FORTIFIED Construction Method
FORTIFIED managing director Fred Malik explains how these construction details can prevent storm damage on your new home or remodeling project.
Sponsored by Zip System Roof Assembly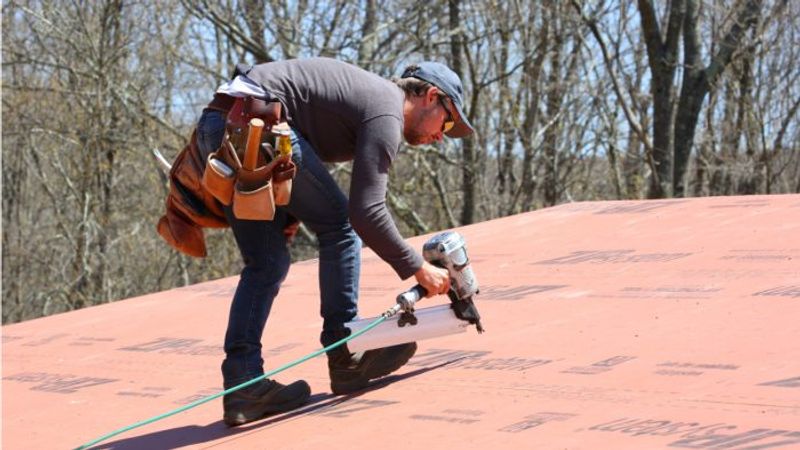 FORTIFIED home is a research-backed construction method, engineered to minimize the damage caused by ever more common extreme weather events. In this live presentation, FORTIFIED managing director Fred Malik will introduce the full suite of standards and explain how to implement them on any remodel or new home to greatly reduce the chance of storm related water and wind damage.
Originally presented on April 25, 2023
In this webinar you will learn about:
How and why the Insurance Institute for Business & Home Safety (IBHS) created the FORTIFIED standards
The building science and research used to develop and test storm-resistant construction methods
What differentiates the 3 tiers of the FORTIFIED standard—FORTIFIED Roof, FORTIFIED Silver, and FORTIFIED Gold
Real world examples of houses built using these resilient methods
How to incorporate the standards into your own projects
More resources for building storm-resistant homes:
Video:Combat Extreme Weather With a FORTIFIED Roof
FORTIFIED Home official website
FORTIFIED program technical documents
Sponsored by

---
Presenters
Fred Malik, FORTIFIED Managing Director
Fred Malik is responsible for overseeing the day-to-day operations of the FORTIFIED suite of programs, which seek to improve property resilience to natural disasters on a local, regional, and national level. Since taking over the program in 2009, Fred has led FORTIFIED's expansion to include existing residential, new residential, and light commercial building standards. Under his leadership, FORTIFIED has quickly become the national building standard for resilience. With more than 20 years of construction experience and an MBA from Virginia Tech, Fred has established himself as a recognized mitigation expert. He is a featured speaker on resilience and its value and practicality at conferences across the country. Fred is married and lives with his family in Florida.
Will King, Owner of High Cotton Homes, Design-Build Custom Home Builder

Will King is a custom home builder born and raised in Leighton, Alabama. He is the owner of High Cotton Homes, a full-service design-build home building company comprised of 15 employees with Will as the licensed residential builder. Will founded High Cotton Homes in 2016 out of a desire to bring current building science to the Shoals. The company now has around 10 active projects at any one time, with the average build around 4,500 sq.ft. and $1-1.5M.