More Bang for Your Bucket
Lay your trash receptacle on its side before putting in your narrow rips and cutoffs.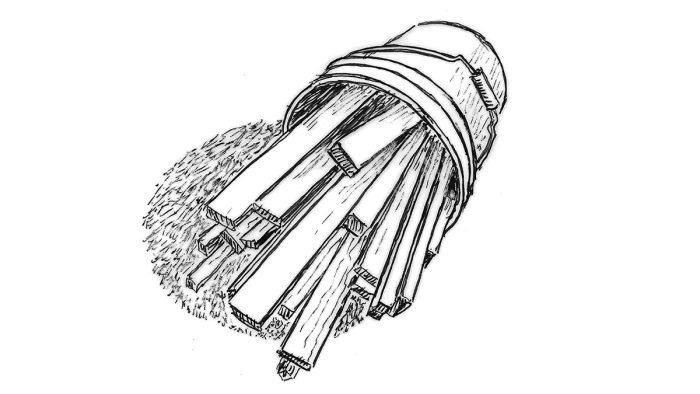 This tip seems like a no-brainer, but I rarely see folks on job sites doing it, and when I suggest it, they look at me funny. But when they try it, they always thank me enthusiastically. Let's say you've spent the day generating a pile of narrow rips and cutoffs that need to be discarded. If you try stuffing them into a trash can or bucket that's standing upright, you might get a half-dozen in your receptacle before they crisscross and prevent you from adding more. You can save yourself a few trips to the dumpster if you lay your receptacle on its side before sliding in the scraps. If the sizes vary, slide the long ones in first. I also use this technique when cutting and hauling kindling in the winter. Again, this is so simple it seems silly, but it does save a lot of effort.
—Brent Briggs, Kintnersville, Pa.
Edited and illustrated by Charles Miller.
From Fine Homebuilding #319
---
RELATED STORIES