Plywood Cut Support
When you are cutting plywood by yourself, scrap pieces of rigid foam can come in handy.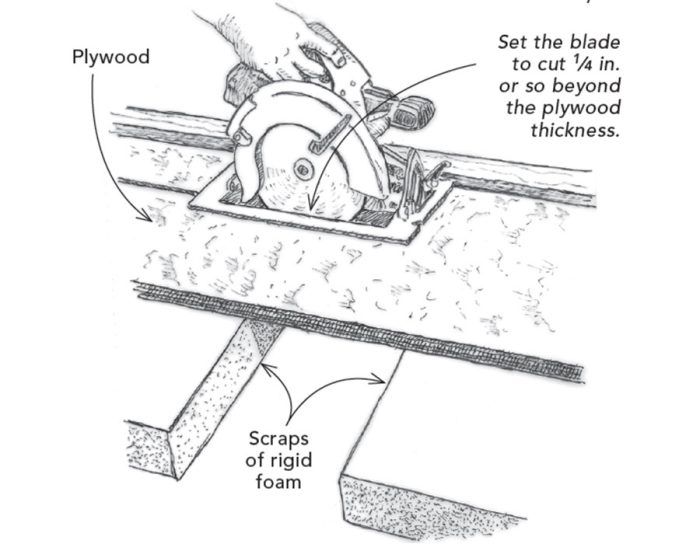 Scrap pieces of rigid foam can come in handy if you have to cut plywood and don't have anyone around to catch the cutoffs. Just lay a full sheet of plywood on a couple sawhorses and add several scraps of foam to the top to act as a sacrificial surface. Lay the plywood you need to cut on top of the foam, set your sawblade depth just a bit deeper than the plywood you are cutting, and rip away. The portion of the blade that extends down into the foam will slice through it like it's not even there, and you won't have to worry about holding up large sections of the sheet with one hand while operating the saw with the other. If you only have one sheet to cut, set your foam on the ground instead of on sawhorses.
—Bruce Hamilton, Salt Lake City, Utah
Edited and illustrated by Charles Miller.
From Fine Homebuilding #319