ceiling fan in SIPs
How do you attach a ceiling fan to SIP roof panels or cabinets to wall panels?
Discussion Forum
Recent Posts and Replies
Up Next
Featured Story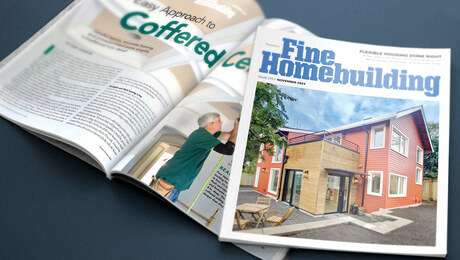 Fine Homebuilding – Nov 2023, Issue #319
Find online articles on Flexible Housing Done Right; An Easy Approach to Coffered Ceilings; A Vent for Every Roof; Convert a Porch to a Mudroom; and much more.
Highlights
"I have learned so much thanks to the searchable articles on the FHB website. I can confidently say that I expect to be a life-long subscriber." - M.K.