High Design at Home in Nature
A net-zero home sited to connect to its rural setting earns LEED for Homes certification.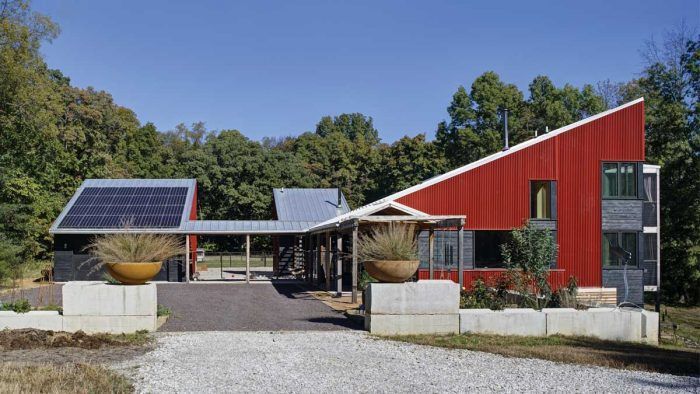 Having completed a number of Passive House projects in the Chicago area, Tom Bassett-Dilley Architects was eager to apply their expertise to a rural context. The team took inspiration from the Living Building Challenge, and designed the envelope using Passive House principles, but it was LEED for Homes certification they pursued and earned.
The homeowner's objective was to take a regenerative approach to her 30-acre site. Toward that end, she continued the prairie restoration work that was underway upon purchase, and consulted with a biologist to add a pond in the ravine, using soil from the house excavation to create a dam. The house was sited to visually connect to the pond below and trees above, with a double-height screened porch facing the ravine. Roof runoff water feeds the pond via a constructed stream. "The aim was to weave the house into the site's hydrology, sunlight, and vistas," Bassett-Dilley explains.
Inside, striking details include the balcony and stair railings, made by the homeowner's brother, a blacksmith. The woodwork on the stairs and rails features oak salvaged from the site, and the floors are salvaged elm. All of the rooms showcase the owner's artwork and colorful accents. The net-zero project is a stellar example of home, site, and occupant harmony.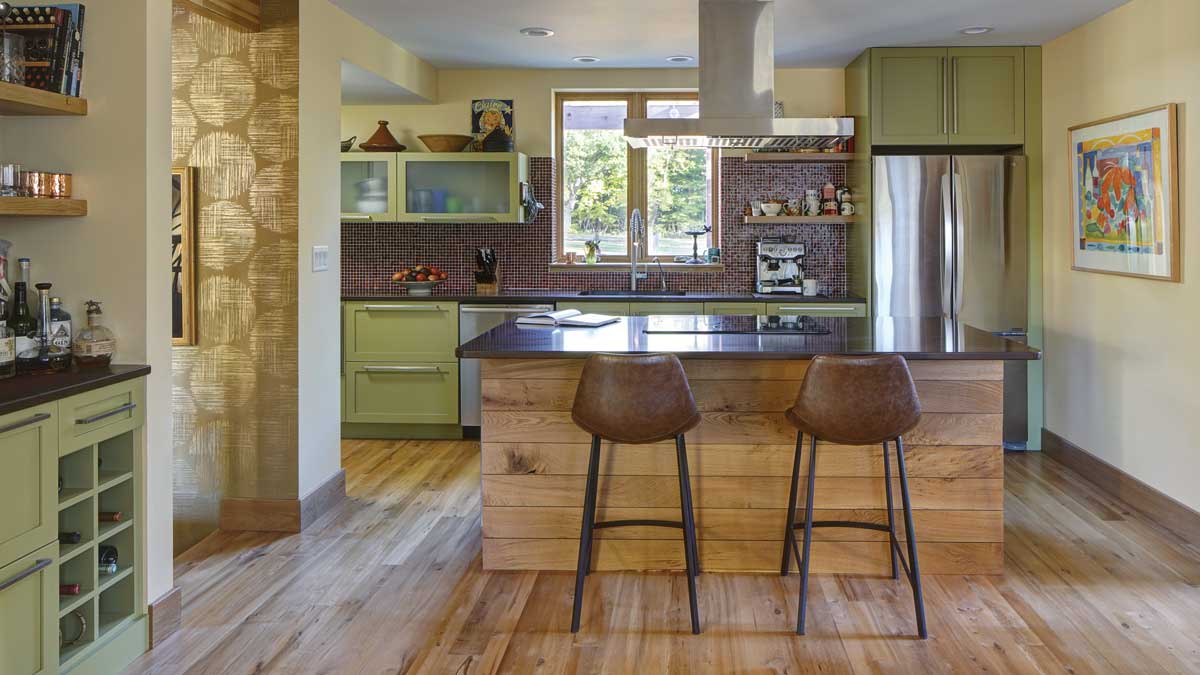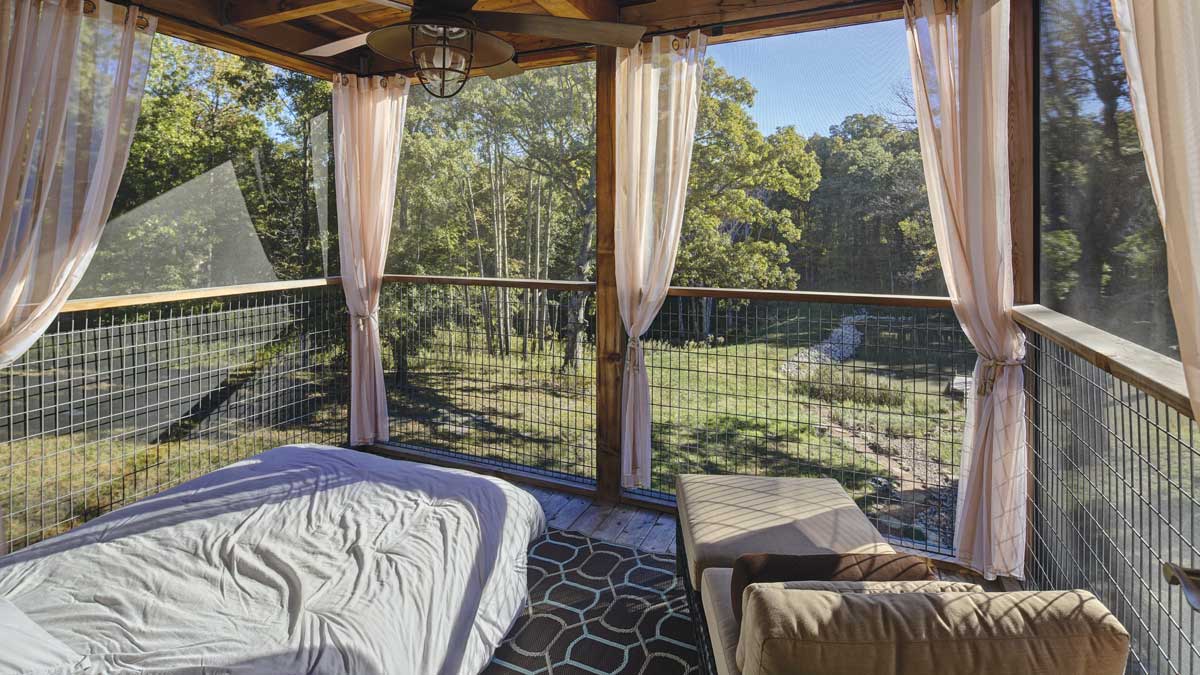 Designer Tom Bassett-Dilley Architects, tbdarchitects.com
Builder Mike Von Behren Builder, mvbbuilder.com
Location Springfield, Ill.
Photos Hausman Photography, courtesy of Tom Bassett-Dilley Architects
See more photos of this house at tbdarchitects.com/newbuildings/net-zero-prairie-retreat
From Fine Homebuilding #297
Previous:
Cost-Effective Passive Houses
Next:
Remodeling to Achieve Passive House Standards