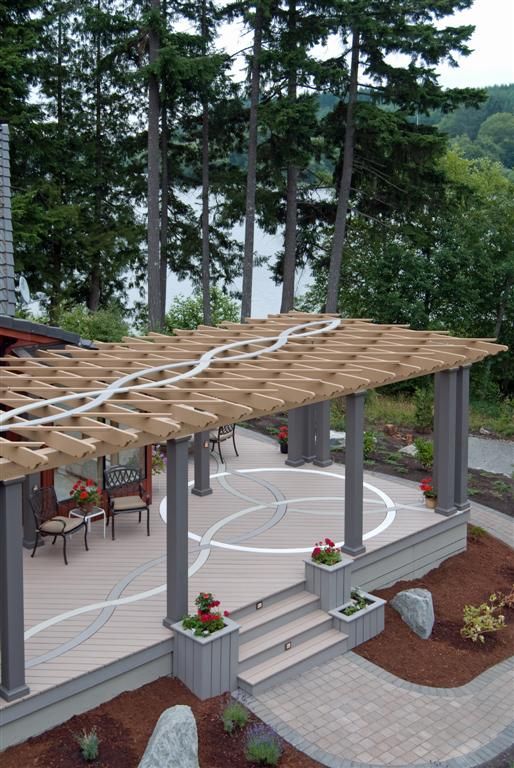 Beautiful Lake View Deck
This simple L-shaped deck was transformed into a work of art by adding an inlaid Celtic pattern. The weave goes down both legs of the L with the knot design in the center. The weave pattern is mirrored in the pergola above. The Azek decking used in the design was bent using the Heatcon bending system. Coretex hidden fasteners attatch the decking to the subdeck.
Editor's note: Online members can read a detailed account of how builder Kim Katwijk bends and installs composite decking in this feature article from Fine Homebuilding magazine: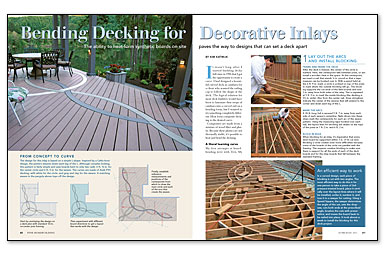 Just the right twist to the Azek decking
Pergola by Arbors Direct with weave pattern that matches the deck inlay.
Lighting Sets the Mood! Lighting by Highpoint Deck lighting
The Devil is in the Details