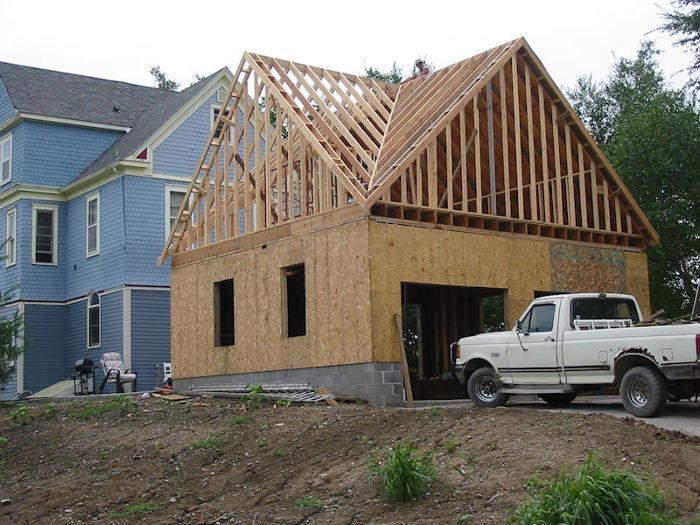 This garage was built as a detached garage and upstairs office for an old Victorian home in Richmond, MO. The garage is a 24×24 two car garage with 10 foot ceilings, and a half story above with three gables, and a large reclaimed picture window in the center gable which provides abundant natural lighting.
Since I built this garage for my wife, for her car and for her office, the neighbors around town refer to it as the "Garage-mahal" (apparently there is another garage of the same name already listed on the Fine Homebuilding site).
I wish I had taken more pictures of the framing. I do have more pictures of the finished product available.