Reader Project
Blue "greenhouse" made from old windows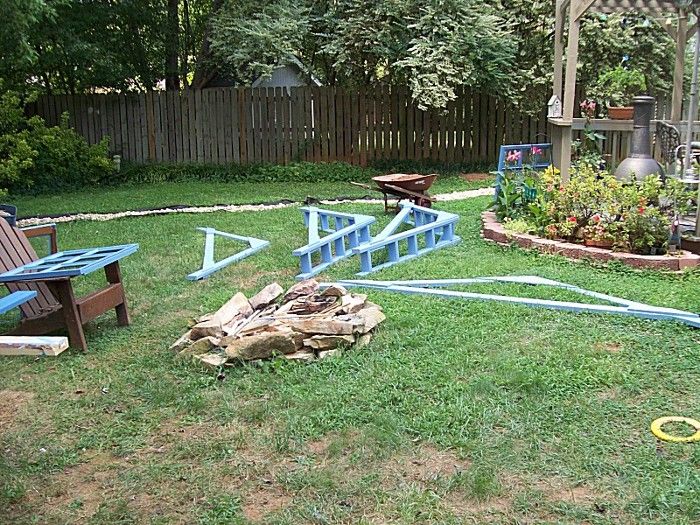 Using recycled windows from my one neighbor who was replacing all the windows on her house and a couple of old doors from another neighbor who was getting new ones installed, I worked out this design. The greenhouse came out so nice that we use it mostly for hanging out.
Most painting was done before assembling building.
Structure is shaded in the summer. My husband and son helped me install the 4 corner posts and the main framework.
Alternate use: happy hour hangout.