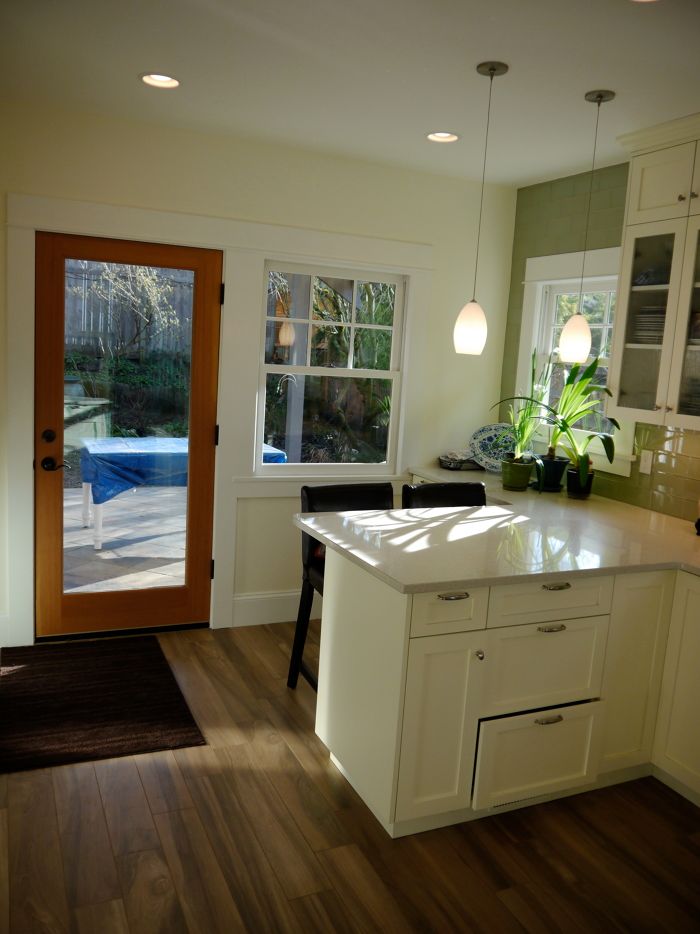 A gut out of a 1921 kitchen down to the framing. Existing space had little counter top area, worn out shallow drawers and wall cabinets, bad lighting, difficult to keep clean, worn out fir plank floor, drafty, depressing. Design goals: better visual connection to the covered back porch and yard, more counter space, more natural light, light colored surfaces, must be able to entertain and do food prep and cook, easier cleanup.
Moved range and refrigerator, moved two doors and window to allow a better work space. Back door and window much larger. Added window in SW corner. The floor is 6″x36″ porcelan tiles, urethane quartz grout, quartz counter tops, new appliances, large single bowl fireclay sink, custom cabinets, low voltage pendant lamps, floating shelves. 
RC Belt construction did the design and build. Owner did demolition, tile floor and door/window/trim painting.