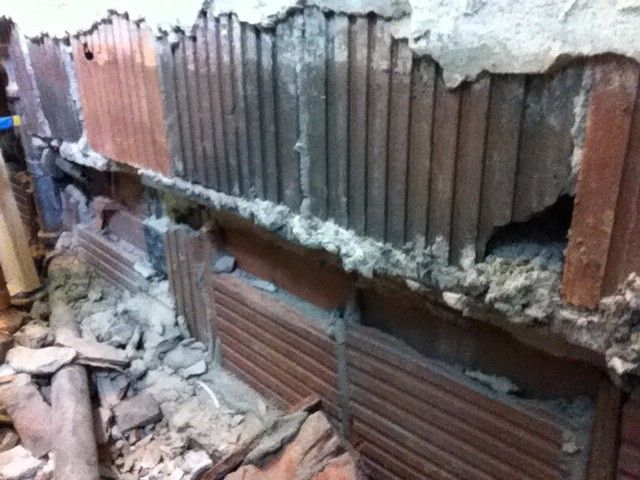 Complete gut and remodel of a bathroom on the 10nth floor of a historic building in the heart of VCU campus, overlooking historic Monroe Park. The goal was to take a 1920's designed small bathroom and update with modern amenities, a better flow and spacial use in a confined area. Design by Fannie Allen Designs.
 The building is difficult at best as there is no framing. The shell and inner walls are terracotta blocks, with plaster applied directly to the blocks. Existing bathroom floor had 10″s of dry set under the marble tile, the bathtub was on brick columns with a 10″ void from bottom of tub to the concrete floor. All existing plumbing is burried in the terracotta blocks and there are no isolation shut offs to the individual units. Demo has to be done around live plumbing until a pre scheduled building shut down happens then isolation valves and pre rough in is then done. All debris must be taken out one elevator and debris hauled off site, so we made a cart that would carry 16, 5 gallon buckets at a time. Working houts in the building are limited to 9am-out of building 4:30pm no weekends. No garanteed off street parking. 
Design was to open up a cramped space with use of full glass surround running across the vanity counter to to take advantage of natural light and the feeling of openness And create an accommodating flow and storage in a small area. We over built the existing ceiling to allow a vent fan and core drilled through the building to vent to the outside.