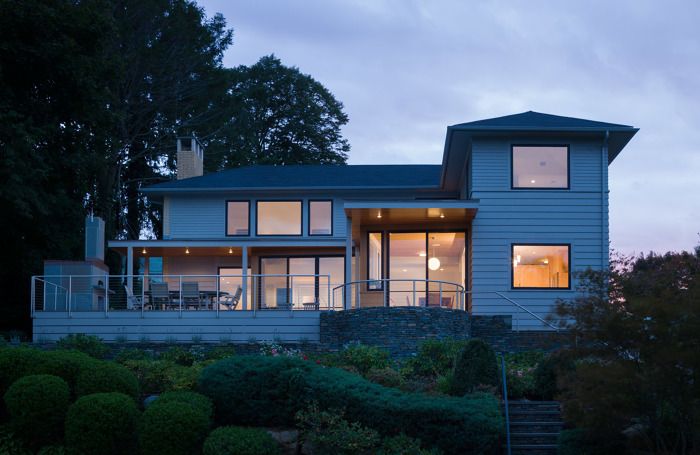 A greenhouse occupied the site prior to 1950. In the 1950's a simple hip-roofed "L" shaped house was built, cleanly detailed and relatively well proportioned. In the 70's a sun room and stair were added on the inside of the "L" blocking the view and compromising the grace of the original house.
Our client was a young couple with two children. They did not want a larger home. They understood the potential of the original house and wanted us to realize it. We stripped the house back to its original shape and filled in with a one story, glazed set of spaces. The new infill serves as an extension of existing spaces, drawing activities and traffic out to the most desirable spot.
A low, thin roof caps the new space and extends out at both ends to shelter steps. A street facing service door was transformed into the front entry by adding new stairwell windows, a larger canopy and clear wood siding.
Although only slightly different from the street, the back of the house and the interiors have taken on a completely new life.