Beauchesne Residence – Whole House Remodel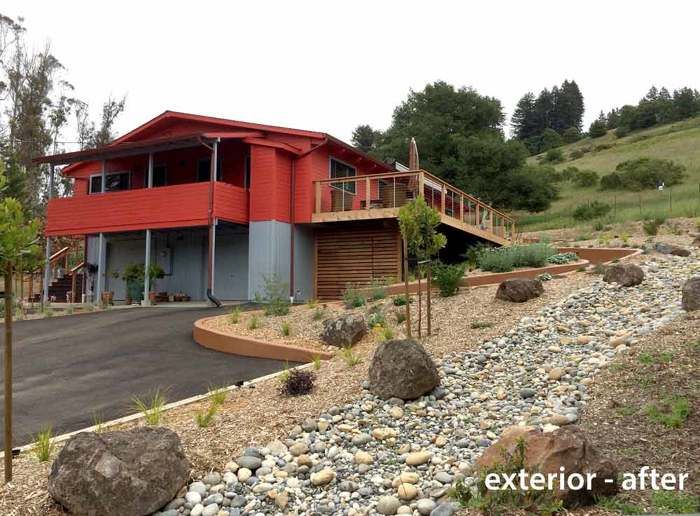 • The main entry, which is on the side of the house, was remodeled so it would be obvious and inviting. From the inside, the foyer to den area was opened up with pass-through shelving. The entry from the den to the living room was widened. This made a significant difference in bring in more light and connecting the once more separate spaces.
• The guest bath/laundry was reconfigured so that those two areas are separated. Previously, the toilet and laundry shared the same room, while the shower/tub and vanity shared a tiny room at the entry to the laundry room.
• The master bath door location was changed so the fixtures and vanities could be relocated to create a better functioning bathroom without having to increase the size and move walls.
• In order to reconfigure the kitchen, one of the larger windows was replaced with a smaller one in height so that wall could accommodate the counter height.
• Aging in place feature: an electric dumbwaiter shaft was installed outside the garage to the kitchen entry door above so the owners could load groceries, etc.
• Remove the rickety stairs in the front of the house that lead up to the kitchen.
• Have a big deck off of the living room that also serves as an often used entry
• Landscaping – having a strong connection to the interior and exterior was very important to them.