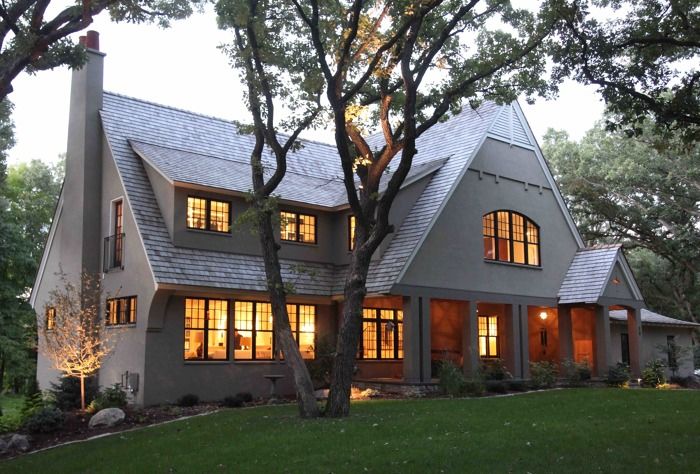 Believing that there's not enough fun in design these days, Steve Kuhl decided that part of his mission in designing this house for his own family was to show that it's possible to have a "grownup" space infused with whimsy and wonder. Alcoves, niches, and nodes abound in this French-inspired cottage, some of which Kuhl's children have yet to discover, but the main floor is open enough to accommodate large gatherings. The 6680-sq.-ft., four-bedroom house, sits on 1.5 acres on a beautiful creek in Hopkins, Minn., so it was essential to use transitional spaces to connect indoors to outdoors. That was achieved through the generous use of windows and two large porches. Authentic materials rule the day here. There is no stone veneer and no fake timbers. It's all real and heavy and designed to last at least 100 years.
Sleeping loft with hidden deck on roof above.
Hidden slide from mudroom to basement. Plus dog watering station built into niche below window (on-off valve on wall above to left).