Sponsored Post
Tools & Materials
Consider Radiant for your Next Project
The benefits of radiant floor heating have been known for years, but now consumer awareness and demand is on the rise.
Sponsored by Warmboard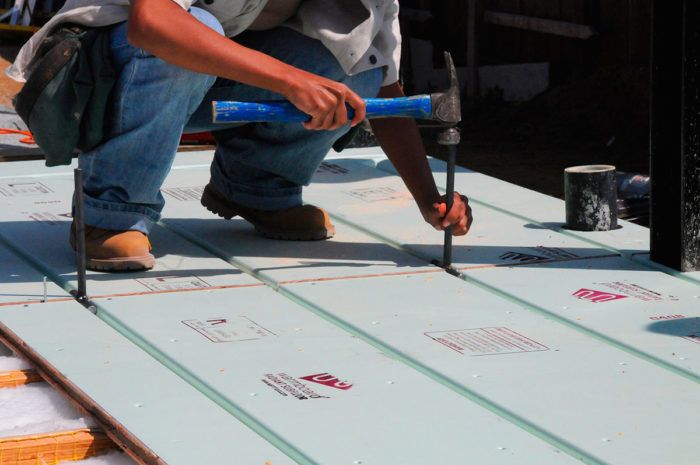 Home building is evolving. New products, new innovations and more informed consumers are ensuring things are in flux more than ever before. More and more, we want solutions that are easy and fast. And those deciding to build their own home aren't making decisions solely based on money or style, but on a third factor – "hassle".
Lately, life seems more and more chaotic for all of us. And we all want less things to think about, especially in our own homes. More than ever, homeowners want to create a clutter-free and tranquil environment for themselves. And most won't mind paying a little bit extra now, if it gives them one less issue to deal with down the road.
Hydronic radiant floor heating is one solution that solves multiple issues. Loud, dusty forced-air heating systems which are difficult to control and expensive to operate, are replaced with a hidden, silent heating system which can optimize heat in every room of their home. The air is cleaner, energy bills are lower, and clients can truly experience a more comfortable custom home. It is the pinnacle of indoor comfort.
Radiant is more expensive than forced air, but the additional cost provides real, tangible benefits to your clients. However, if you're going to spend the money to upgrade to radiant heating, focus on a system that provides the best value – optimum performance combined with the least the amount of hassle for your client, and for the homebuilder.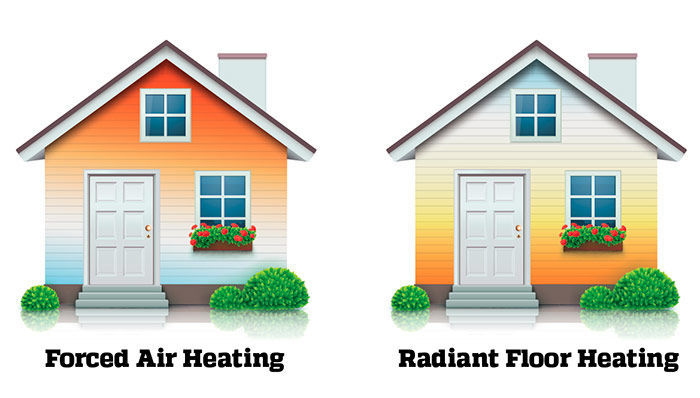 Warmboard stands apart
The job of a radiant floor heating system is to transfer heat to the interior of your home, and no other product comes close to the performance of Warmboard. Through the high conductivity of the aluminum-coated panels, Warmboard homes constantly and consistently meet the demands of the occupants. Unlike gypsum-concrete systems, Warmboard responds in minutes, not hours; and by eliminating that delay, homeowners ensure they never have to wait to be comfortable. Additionally, because Warmboard performs so efficiently, the system can utilize lower water temperatures – often 20-70º lower than other systems. These lower temperatures not only allow homeowners to stay comfortable with much lower energy bills every month, but they also maximize the performance of high-efficiency boilers, multiplying the savings and extending the life of these mechanical components.
For contractors, the Warmboard company shoulders most of the responsibilities associated with a radiant job. They take the floor plans and design the entire system – from the panel and tubing layouts, to the zoning and manifold locations. They help specify all the parts you need and coordinate to ship the product on site and on schedule. Labor typically involves less time, less tubing and fewer fasteners. Equally important, Warmboard can help ensure shorter construction timelines. And all these items add up to an easier and more hassle-free radiant system.
For those building or remodeling, consider offering an option which will greatly simplify your day, and your clients. A Warmboard radiant heating system provides the utmost comfort they desire and a more peaceful home, where they can focus on things that really matter.