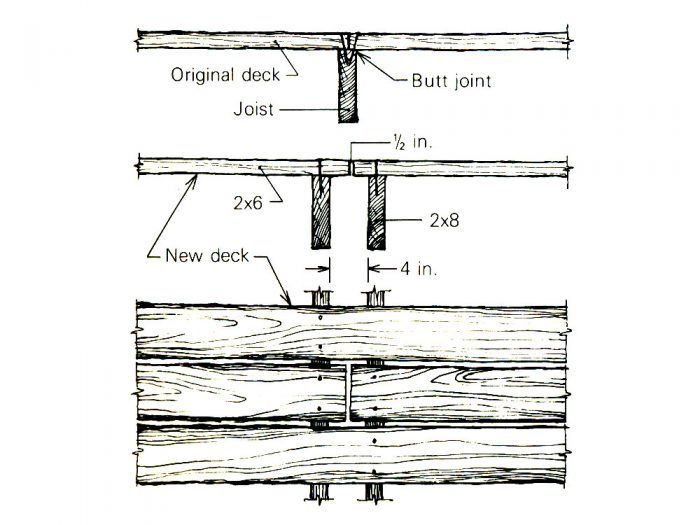 When our house was built in 1958, the plan included large decks on two sides. They were built conventionally: 2×8 joists set on 4-ft. centers covered with 2×6 planks set on 6-in. centers. By 1980 I had to replace the decking, primarily because of rot that started wherever two 2x6s butted each other over a joist.
My design involved doubling up the joists at each station, as shown in the drawing. This simple change accomplishes the following: no tight butts in planking, no butts over joists, no split 2x6s from nailing them at their ends, and the entire structure can now "breathe."
The deck has a width of 15 2x6s. With careful layout using lengths up to 20 ft., I have no more than four joints at any station, minimizing waste. I used pressure-treated southern yellow pine. All the lumber cost about $1,000, and only $64 was added by doubling up on the 2x8s.
—James B. French, Portsmouth, RI
Edited and illustrated by Charles Miller
From Fine Homebuilding #5