Site-Built Leaded Windows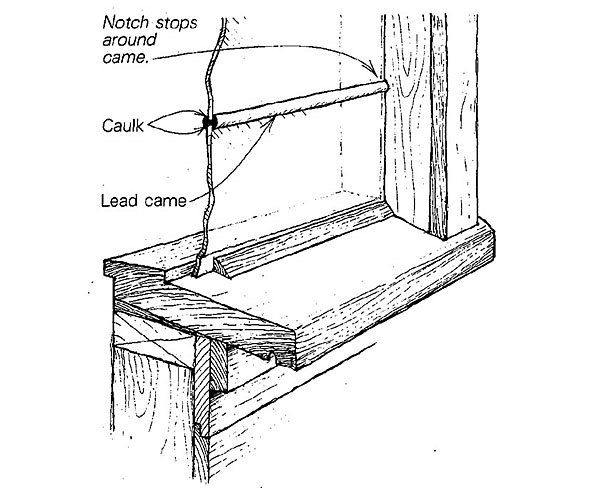 A few years ago, I worked on a low-budget addition that incorporated a lot of recycled materials. One way we were able to save money was by building fixed-lite windows into the bays between studs.
We had been given used windows for the price of hauling them away, but the panes weren't nearly large enough to fill our rough openings. I designed the new windows to take three lites of the recycled glass, separated from each other by short horizontal strips of stained-glass leading (cames). It gives these windows the look of leaded glass, which is consistent with the style of the original house.
For weatherproofing, we laid a bead of caulk in the grooves of the cames before the glass was slipped into place. Both interior and exterior stops are notched around the cames.
—Robin Mark Freeman, Berkeley, CA
Edited and illustrated by Charles Miller
From Fine Homebuilding #15