Paintbrush Carrier
Another variation of a paint caddy that saves time and increases efficiency.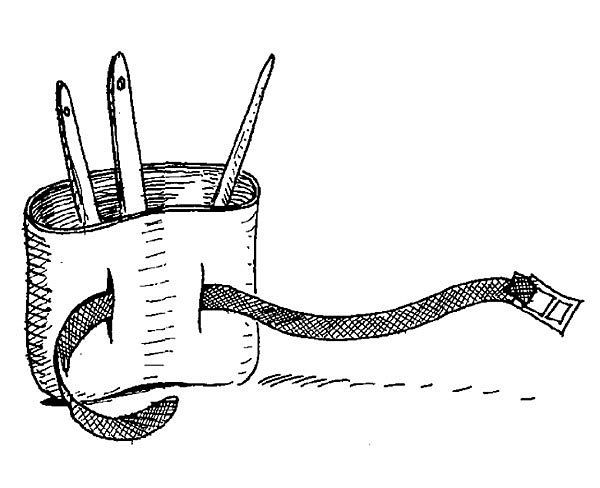 When I paint trimwork, I hate to waste time climbing up and down the ladder to get the right brush. I could leave my various brushes in my paint bucket, but they would soon become a dripping mess.
My solution is to cut the top off a one-gallon plastic antifreeze jug with flat sides. I then cut two slits in one of the sides and thread a nylon belt through them, as shown in the drawing. I slide the loose belt ends through the loops of my painter's pants, creating a paintbrush carrier that rides easily on my hip. I now have several brushes close at hand. The carrier cleans up easily with water or paint thinner.
—Mike Ellis, Seattle, WA
Edited and illustrated by Charles Miller
From Fine Homebuilding #21