Zero-Maintenance Crown Molding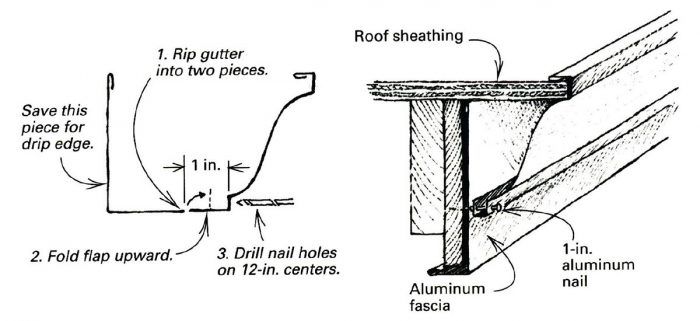 I recently enclosed the porch on our house, and in doing so I needed a crown molding for the gable-end bargeboards. I didn't have to look far. By ripping some lengths of aluminum gutter, as shown in the drawing, I was able to fashion inexpensive, zero-maintenance crown moldings that match the gutters.
I ripped the gutter into two portions, leaving a 1-in. wide flap on the crown-molding pieces. I bent this flap by hand over a piece of 1/2-in. stock. Then I drilled through this folded edge on 12-in. centers for nails. The rest of the gutter? I'll use it for drip edges on my next project.
Jack Murphy, Pittsburgh, PA