How-To
Finishing Basements
Despite the obstacles, converting that dark, scary place into comfortable living space is much cheaper than adding on.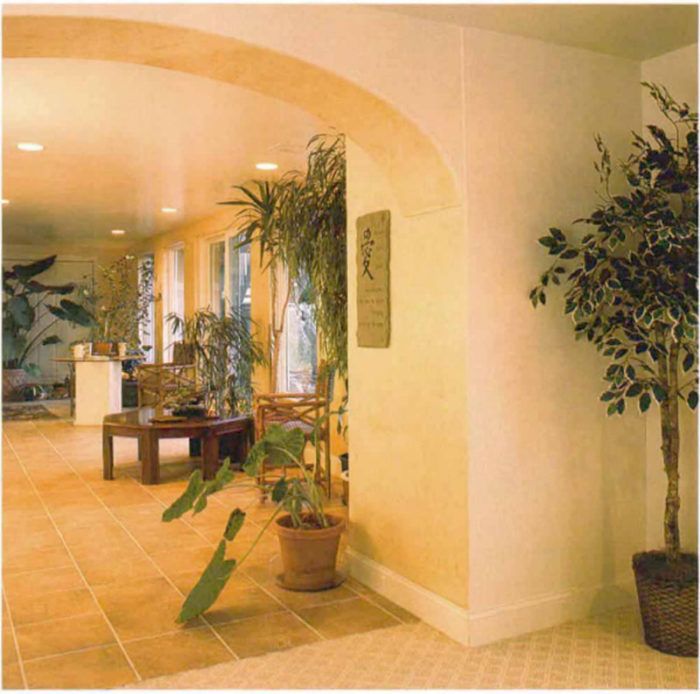 Synopsis: Basements don't have to be the damp repositories of unused furniture and cartons of old books. The authors describe the process of turning a basement into a comfortable living area, with details on how to handle new air intakes for fuel-burning boilers and furnaces.
Until we spent some time in Florida, where slab-on-grade and crawlspace foundations are the norm, we didn't realize how good we Northerners have it. The full basements that many of us take for granted—a fringe benefit of having to dig deep, frostproof footings—give us plenty of room for mechanical systems, storage and extra living space.
Converting a basement into comfortable living space can be a challenge. There are obstacles to wrangle with, building codes to comply with, health and safety concerns to address. And there's moisture.
When we're called in to evaluate a basement, we identify the problems, and we discuss them with the owners before we start wading into the design process. If the basement has any history of flooding or if high levels of radon are present, we call in specialists. Solutions for both moisture and radon problems must be put in place and be time-tested before any basement-finishing project can begin.
Moisture must be actively controlled
There's about 300 gal. of water in the walls and slab of a freshly poured 1,000-sq. ft. concrete basement. During the first year or two, most moisture will move into the house because the damp proof coating and under-slab vapor retarder limit drying into the earth. It's good to wait at least two years before finishing the basement of a new home.
All the basements we finish have adequate systems in place to prevent bulk water intrusion and flooding, but that's no guarantee they'll stay bone dry. Water vapor from the ground can still permeate the walls and floor, despite dampproof coatings. In the summer, hot, humid air seeps into the relatively cool basement through windows and doors. Once the relative humidity reaches 100%, all this excess moisture is released as condensation. Over time, this moisture can rot framing, deteriorate drywall and promote mold growth, rendering a finished basement too unhealthy and uncomfortable for use.
It's particularly important not to trap moisture vapor within the wall system, where it can do a lot of damage before it's discovered. Research and experience have led us to forgo vapor barriers and to build walls that permit water vapor to pass through both the concrete and the frame wall assembly. This construction allows moisture to dry to the inside or to the outside depending on season, humidity and temperature changes.
Condition basement air to prevent condensation
The best way to keep moisture under control is to ensure that the basement is fully served by the home's HVAC system. Central air conditioning that's properly sized will keep summer humidity under control, as will a high-quality dehumidifier. When we install a dehumidifier, we always put in a direct drain line so that the homeowners won't have to empty the dehumidifier. And we often have to provide additional fans to circulate air fully throughout the basement.
Having dehumidification equipment in place is no guarantee the owners will always use it. For greater peace of mind, we always wrap all cold-water lines with foam insulation. Cold-waterlines are the first place that excess moisture will condense, and the last thing we want is a callback for water stains on the finished ceiling from sweating pipes.
For more photos and information on working with building codes, click the View PDF button below.
View PDF