Cheap Dust Collector
For general construction dust, this homemade rig can help to keep your job site clean.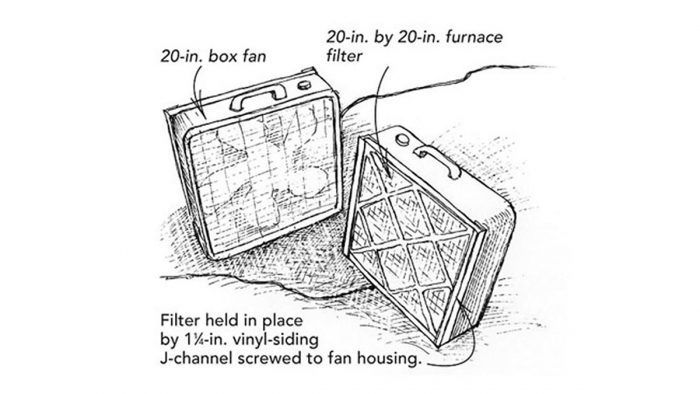 I came up with an inexpensive dust filter that works for my shop as well as for the interior remodeling that I do.
I bought a 20-in. box fan, a piece of 1-1/4-in. vinyl-siding J-channel and a 20-in. by 20-in. furnace filter. As shown in the drawing, I attached the J-channel in a U-configuration on the intake side of the fan and slid in the filter. It works great.  I usually buy the better particle filters and use my compressor to clean them out periodically.
Phil Giordano, Sterling, VA
Edited and Illustrated by Charles Miller
From Fine Homebuilding #150
Editor's Note: If you're dealing with hazardous materials, such as lead paint or asbestos, be sure to use the proper filtration systems for job-site dust. And always wear an approved respirator.