Modified sawhorses make great drying racks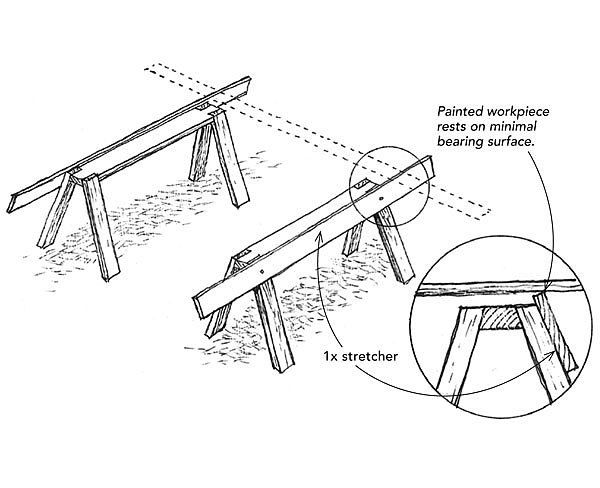 I was painting a bunch of shelves, supporting them on a pair of sawhorses and running out of space for the shelves to dry. When it came time to paint the shelves on their flip sides, I wanted to avoid resting the newly painted shelf surfaces across the entire 5-1/2-in. width of the sawhorse crossbars.
As shown in the drawing, I solved both problems by screwing a 6-ft. 1×6 to the side of each sawhorse. Contact surfaces went from 5-1/2 in. to about 1/16 in., and the long 1x6s gave me a lot more room to rest the shelves as they dried.
— Richard Bayard, Visalia, CA
Edited and Illustrated by Charles Miller
From Fine Homebuilding #178