Design
What's the Difference: Energy-efficient windows
Choosing high-, moderate-, or low-solar-gain units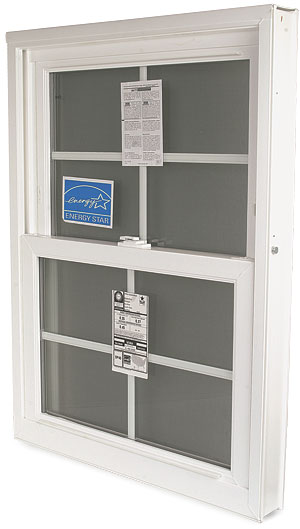 To choose the most-energy-efficient windows for your house, you need to understand the most-significant ratings on a window's label: the U-factor and the solar-heat-gain coefficient.
U-factor is a measurement of heat flow through a window. It takes into account the entire unit, including the glass, the frame, and the gas filling between the panes. The lower the U-factor, the greater a window's insulating value. Windows with a low U-factor help to keep warm air inside a house in cold climates where heating systems are running most of the year, and to keep hot air outside in warm climates where air-conditioner use is more common. Choose windows with a U-factor of 0.35 and below in cold climates; in warmer climates, where less-insulated aluminum-frame windows are popular, a higher U-factor of 0.40 provides good performance.
The solar-heat-gain coefficient (SHGC) is the percentage of heat from sunlight that passes through a window. Window manufacturers regulate the amount of solar heat that can enter a home by placing various types of nearly invisible metallic low-emittance (low-e) coatings on the glass. These coatings either can reflect solar heat away from the house or keep it in.
Low-E Windows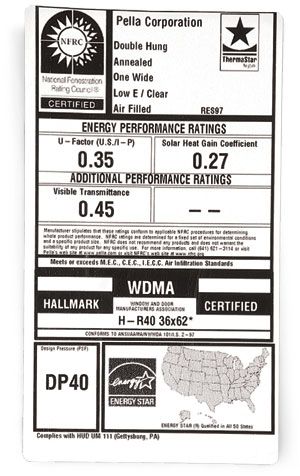 High-solar-gain units are best used in houses with long heating seasons. SHGC of 0.45 and above.
Moderate-solar-gain windows perform well in a split climate. They let in enough solar heat to offer relief to the furnace in cold months, but also block enough heat to aid the air-conditioner in the summer. SHGC of 0.35 to 0.45.
Low-solar-gain units are best for the Sun Belt, where the ongoing battle to keep homes cool is a stress on both air-conditioning systems and electricity bills. SHGC of 0.35 and below.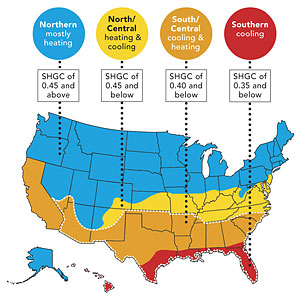 The SHGC also determines whether a window is classified as a high-, moderate-, or low-solar-gain unit, which strongly affects the efficiency of a window as it pertains to your climate. The SHGC typically ranges from 0.3 to 0.6. The higher the SHGC, the more suited the window is to colder climates. In split climates where heating and cooling demands are balanced throughout the year, choose a window with an SHGC in the middle of the spectrum.
The cost difference between various types of energy-efficient windows is negligible. Some savvy homeowners even install different solar-gain units on each side of the house—depending on the home's directional relation to the sun—with minimal change in expense.
Photos by Krysta S. Doerfler, Map: Courtesy of Energy Star