Tools & Materials
5 Job-Site Tips and Time Savers: Bench Vise, Sharpening, and Power Tool Supports
Try one of these simple and inexpensive job-site solutions for securing your work on a bench top, keeping your tools sharp, and creating extension worksurfaces for your power tools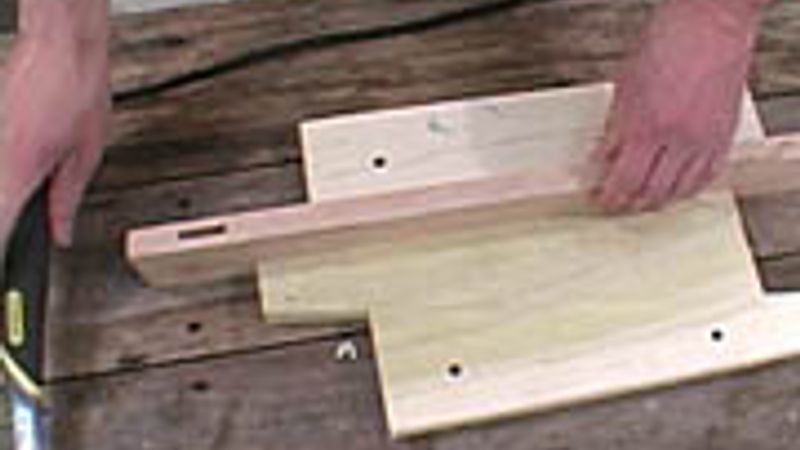 Here's a collection of videos demonstrating quick job-site solutions that don't require a big investment and can save time when you're in a pinch:
Job-Site Bench Vise
Here is an inexpensive, versatile bench vise submitted by Fine Homebuilding reader Carl Meinzinger of Guemes Island, Wash., for securing workpieces on the job site for operations like cutting a mortise or fussing with finish work.
To build this useful job-site jig, simply screw a rectangular scrap of wood to your bench surface. Then cut another piece of scrap into two mating wedges. Screw one of the wedges to the bench surface leaving enough room between it and the square scrap piece to hold your workpiece. Then drive the second wedge into place to secure the workpiece. The vise can also be fastened to a subfloor when working on doors.

Portable Tablesaw Table
This video tip was sent in by David Kalin from Hawaii, who has a simple and quick-to-make design for a portable tablesaw table. The sturdy worksurface provides addition support when cutting sheetsgoods and making long crosscuts.
Job-Site Chisel Sharpening
Tucker Windover shows you how to keep your tools sharp when you're far from a sharpening station.
Tool-Belt Pencil Sharpener
Never work with dull pencils again with this handy tool-belt pencil sharpener submitted by Lyam Blume.
Portable Pencil Sharpener
Kevin Ireton came up with this jobsite hack to make sure he can have a sharp pencil every time. Many use a utility knife to carve away the wood to expose a sharp point, but more often than not, the lead breaks off or it's hard to achieve that nice fine point.