Design
Restoring Montpelier's Exterior
Preserverving a historic home brick-by-brick
(Photo Left): The addition of a coat of lime-based stucco will unite these columns visually with the wood entablature above them.
(Photo Right): The original round-edge bricks for these Tuscan columns were believed to have been formed and burned on site, most likely by slaves.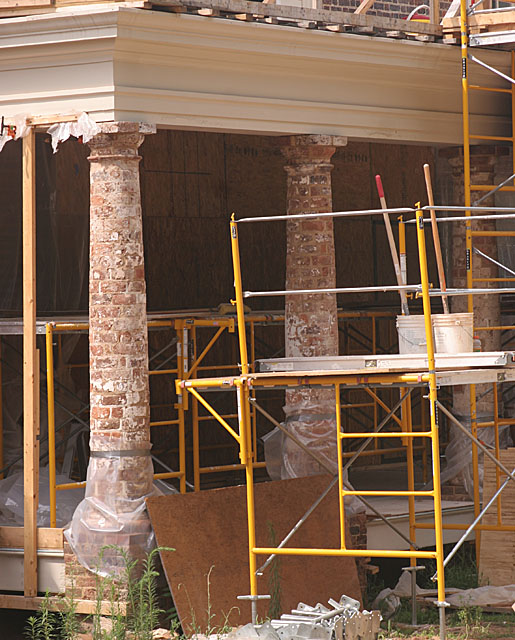 (Photo Left): The change in brick color delineates a seam between the original structure on the left (ca. 1760) and Madison's first addition on the right (ca. 1797).
(Photo Right): The original 1760 cornice turned a corner here before the house was extended later that century. Miters on the soffit and bed molding are still visible, simply spliced to the new section of cornice.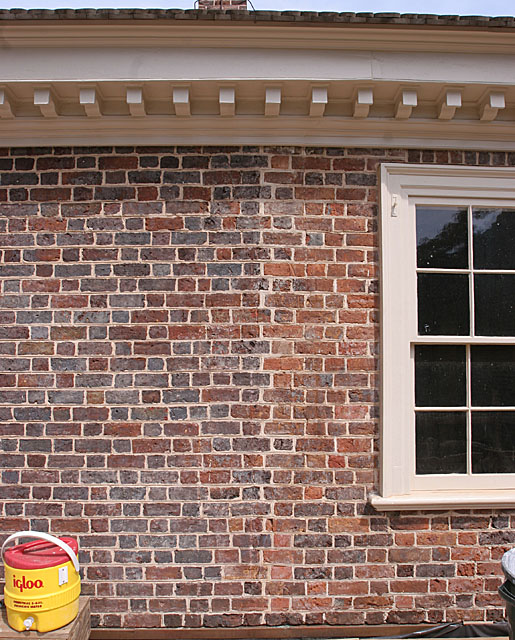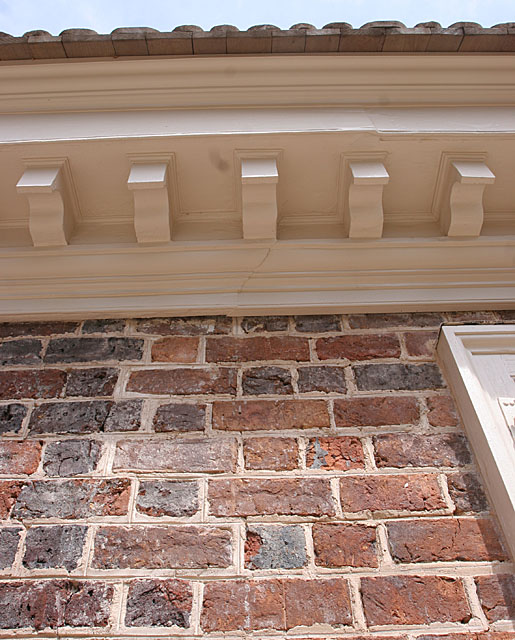 For more, read Beneath the Surface of Montpelier and view photos of the wood beams that make up its frame and the lath that sets the stage for the interior walls and ceilings.
To read even more about Montpelier, visit James Madison's home is almost finished—again, from Fine Homebuilding Issue #192 (Dec 2007/Jan 2008), pp.20-22. And to learn about the techniques Scott McBride and his crew are using to restore the home's first-floor windows, read Modern techniques restore a historic house, from the same issue.
Photos by: Dan Morrison