Tools & Materials
Executive Elite E2e-HA Flashlight Review
This flashlight from SureFire is powerful, with a beam that is bright, white, and direct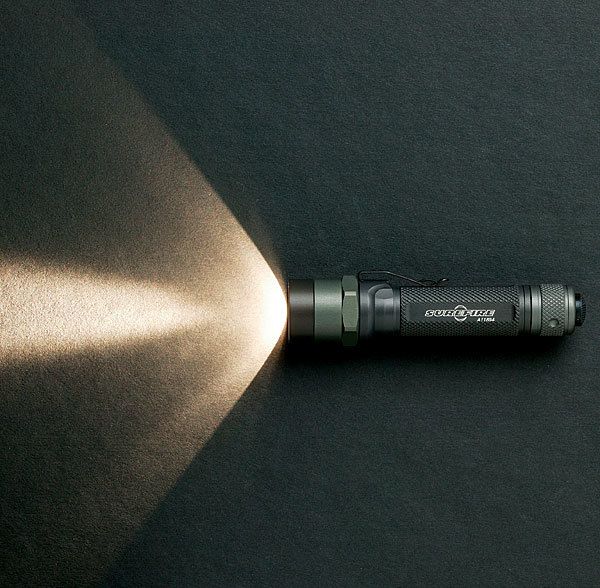 To call it a flashlight is an understatement, almost an insult. The Executive Elite E2e-HA's beam is bright, white, and direct. The manufacturer, SureFire LLC, supplies flashlights to the FBI and the U. S. military's special-forces units.
The key parts of any flashlight are the batteries, the bulb (or lamp), the reflector, and the lens. The SureFire E2e-HA is powered by two lithium batteries that boast a shelf life of ten years (as compared to three to four years for AA alkalines). The bulb is filled with xenon at high pressure, giving the white-hot tungsten filament a longer life.
Ordinary flashlights have rings and dark spots in their beams. To overcome this problem, SureFire machined a reflector with a rippled surface that helps to fill in the voids in the beam of light. The flashlight's coated lens is made of tempered Pyrex both for durability and for scratch resistance. The E2e-HA weighs 4 oz. and is 4-3/4 in. long; the flashlight's body is made of anodized aluminum.
Excluding batteries and bulbs, SureFire's lights are guaranteed for life: If a flashlight breaks, they fix it.