Design
Corralling the central-vac hose
Retractable-hose central-vac system resolves two problems with one solution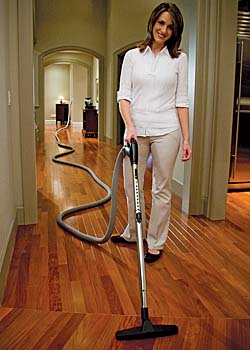 • Manufactured by Hide-A-Hose Inc.
• 877-851-4491; www.hideahose.biz
• Cost: About 30% upcharge on traditional central-vac system
The next-best thing to a self-cleaning house would have to be a house with a central-vacuum system. Most homeowners who have a central vac don't want to return to the old method of vacuuming ever again. Even so, there's one drawback to central-vacuum systems: lugging a 30-ft. hose upstairs and down, and then wrestling it back into the closet when you're done.
Hide-A-Hose resolves both problems with one solution. When not in use, the hose is stored inside the central-vacuum system's PVC tubing. When it's time to vacuum, pull the length of hose required from the tubing. After you finish vacuuming one section of the house, the suction from the central-vac unit retracts the hose into the PVC tubing. Only the detachable handle, power head, and accessories need to be moved to the next inlet to continue cleaning other areas.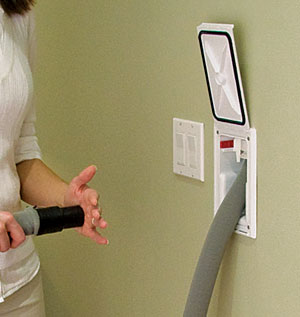 The Hide-A-Hose system can be installed in almost any home as long as there is access to an attic or a crawlspace. Most existing central-vacuum systems can be retrofitted to support the Hide-A-Hose. Up to a 2300-sq.-ft. area can be cleaned with one 50-ft. hose, so fewer inlets are required. 
Photos: Courtesy of Hide-A-Hose Inc.