Design
What's the Difference: Circuit interrupters
Due to more than 41,000 fires a year caused by electrical arcing, the use of AFCIs is a necessity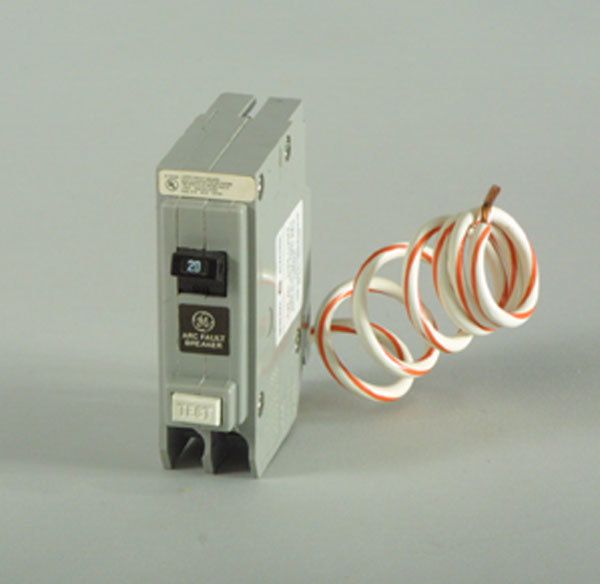 Arc-fault vs. ground-fault circuit interrupters
The man sitting next to me on the plane smelled of smoke. I looked down and saw that he had traces of soot on his hands and forearms. It turned out that he was an electrical engineer and fire inspector, on his way home after inspecting a burned-out building. He was the first person to tell me about arc-fault circuit interrupters (AFCIs).
The Consumer Product Safety Commission (CPSC) reports that each year in the United States, electrical arcing and sparking cause more than 41,000 fires that kill about 350 people. Some statistics say that arcing faults cause about a third of home electrical fires. Those numbers have motivated code and fire officials to call for the use of AFCIs. As of January 2002, the National Electrical Code (NEC) requires that AFCIs be used in all 15-amp and 20-amp bedroom branch circuits.
An ounce of prevention
Smoke detectors detect fires, and sprinkler systems put them out. By detecting low-level arcing that regular breakers and GFCIs do not look for, AFCIs prevent fires from starting. Walter Smittle of the National Association of State Fire Marshals (NASFM) says that when he and other fire marshals gathered recently, they couldn't recall any other device that actually prevents fire.
Smittle says that "if this technology had been available 20 years ago, it could have saved a significant number of lives" that have been lost to fire. Smittle says that "the NASFM endorses widespread and urgent adoption of AFCIs" and that he is retrofitting his own house with them. Vermont adopted the 1999 NEC, but the state accelerated the date of AFCI requirement by a year and extended the requirement to include other living areas in the home. Other states are waiting for the technology to evolve before extending requirements.
AFCIs do what conventional circuit breakers do, and then some
Arcing and sparking occur in all electrical devices. That's how they work. Dangerous, unintentional and uncontrolled arcing occurs at plugs when an electrical cord's damaged sheathing allows copper conductors to arc to the plug; where insulation on extension cords or fixed cables has been compromised; at loose connections in a receptacle or switch box; or when an errant nail punctures a cable in the wall. AFCIs help to prevent the fires that such arcing can cause. GFCIs do not.
GFCIs and AFCIs are not the same
The Consumer Product Safety Commission cautions that AFCIs and GFCIs should not be confused: "While both AFCIs and GFCIs are important safety devices, they have different functions. AFCIs are intended to address fire hazards; GFCIs address shock hazards." A General Electric report describes the devices' difference this way: "GFCIs protect people from shock in addition to the thermal and magnetic protection [of standard breakers]. A GFCI opens the circuit when the leakage to ground exceeds [a certain amount] … but cannot detect the kinds of arcing the AFCIs do."
Expanding the safety coverage beyond the bedrooms makes sense because although most deaths occur in bedrooms as people are sleeping, most housefires start elsewhere. But what to do after an AFCI trips the breaker remains an issue because resetting the breaker without investigating the circuit carefully may permit dangerous arcing conditions to continue. Perhaps Vermont will provide the evidence of what effect the new devices are having and of how both the devices and their use should evolve.
Cutler-Hammer has just introduced the first combination AFCI-GFCI circuit breaker, so electricians can install one device to provide both kinds of circuit protection. Other manufacturers are certain to follow.
The arc enemy
AFCIs do everything that standard breakers do and also detect dangerous low-level arcing in appliances, power cords and damaged or aging cable